Memo from Ed
(+1) 619.787.3100
publisher@globalbusiness.media
I love organizing, developing and hosting MEDICAL-TV
with Mark Colo 
(produced / distributed via GLOBAL-TV-talkshow.com + GTVnetwork)
because it helps create better awareness across the business community announcing the concept and action of helping people impacted by Parkinson's, Alzheimer's, Multiple Sclerosis, and other neuro afflictions .
IMPORTANT:
I want to invite you to learn about the dramatic, very cool work that Mark Colo, a Parkinson's patient and charity coFounder, continues at full-speed.  Mark speaks about being impacted by Parkinson's and he has words for all of us…click here https://youtu.be/V3W4RU9zKfw
The SEP 5 broadcast recording will be prepared for worldwide exhibit and distribution/marketing, 365-7-24 global free access across GlobalTVnetwork, now including my channels in youtube, linkedin, twitter, instagram, facebook, as well as free access via GlobalBUSINESSnews.net, GlobalTVtalkshow.com, GlobalRADIOtalkshow.com. 
Total Audience Views will easily exceed 100,000 across the days, weeks and months subsequent to the SEP 5 "live" original production date.
I want you to experience the power of positive thinking and being associated with a beautiful topic. 
Please cosponsor it; yes, display your brand/logo-link and meet interesting people and also talk about how your product/brand has actually helped a company achieve; how your product/brand has helped people.
Speak to my audience to augment/grow your audience.
Together we win; we both help the effort.
Cost to cosponsor = $99 …really! …you will be glad you did because you will also receive a ThankYouGift, a free small ad placement-link on GlobalTVtalkshow.com for 30 days.  How's that for you?
Simply contact me here publisher@globalbusiness.media 
Learn much more about previous
Medical-TVtalkshows
presenting dynamic people, including …
  Jana Stoudemire, PhD
Director, In-Space Manufacturing, Axiom Space. 
click https://youtu.be/qLRBRtYXUGI
As part of the In-Space Solutions team for Axiom Space, Jana is helping to create new market sectors in the commercial space economy for in-space manufacturing of biomedical and advanced material applications on the world's first commercial space station.  She transitioned from pharma to lead life science research in microgravity as part of the team managing the International Space Station U.S. National Laboratory (ISS-NL), then joined Space Tango where she successfully established the initial foundational partnerships that are helping to define an emerging biomedical market on orbit.
---
  Emeliana Borrelli, PhD Neurology -emphasis on Parkinson's.  Awarded Le Chavelier;  the title of Knight in the Order of the "Légion d'Honneur," the most prestigious civilian honor given by the French government for outstanding research.  click https://youtu.be/kyEC9yq69MY
Professor, Microbiology & Molecular Genetics; School of Medicine; University of California -Irvine; Joint Appointment, Pharmaceutical Sciences, School of Medicine; University of California -Irvine
---
Barbara Giesser, MD;  FAAN, FANA;
Multiple Sclerosis Neurology, Brain Health Center
–  Pacific Neuroscience Institute, Santa Monica, California
click  https://youtu.be/tzXBlT7dmTc
 Internationally recognized clinician and award-winning educator who has specialized in the care of persons with Multiple Sclerosis since 1982.   She joined the UCLA Department of Neurology in 2002 and is Professor (emeritus) of Clinical Neurology.   Dr. Giesser has received a dozen awards for excellence in education at the local, regional and national levels.   Dr. Geisser is the author of over 100 publications including peer-reviewed research articles, reviews, textbooks, chapters and abstracts.   
MEDICAL-TV
talkshow
Mark Colo
keynoter at World Parkinson's Day at Aspen Neuroscience  (click)
I help individuals with chronic neuro-diseases find mental, physical, spiritual and financial help by introducing high quality, low cost experts that understand the needs of the individual and can provide solutions for even the most complex circumstances.   
---
PARTICIPATE in the "live" broadcast of MEDICAL -TV-talkshow
SEP 5  REGISTER    $99
participate in  the "live" recording
… ask a question or comment using the CHAT
…be introduced and be thanked publicly
…talk briefly about yourself, your brand/product/service
…tell the audience, be intentional, be specific about how your brand actually has helped companies,  how your brand/product/service has helped people …
sign-up…  simply contact
Dr. Howard Federoff

Pioneering
next-generation
approaches
to cure
neurologic disease
Mark Colo
TEDx  Speaker
My Parkinson's Story   watch this, click Adaptability Proliferates Possibilities (12 Min)
Author – Amazon Books
"The Noble and Great Ones"
 "It's Not About Proportions,   
"What's in the Glass Matters Most".
"Peace With Parkinson's"
"It's Called a Resting Tremor, not an Earthquake".
Melissa (Castro) Putze
I'm officially an Artificial Intelligence inventor at Deloitte Technology!
The name of my Innovation Campaign idea is
Automate and Standardize
Global Business Processes Using
Artificial Intelligence.
Here's Melissa speaking with GlobalTVtalkshow host Ed about A I and it's usefulness in the workplaces. We are joined by Germany-based Annette Derkin, business coach.
MELISSA:   I'm happy to share that I'm starting a new position as Brand Ambassador at NouBio Inc!
---
ABOUT THE COMPANY:    The founders of NouBio Inc are dedicated to unlocking a future where 60% of all products will be made by cell-based biomanufacturing in a $1 trillion bioeconomy. "We are building the next generation with Bio-Intelligent Manufacturing to scale the production of cell-based foods and cell-based therapies."
---
 
"Our market-ready products and future deep technologies drop production costs by 95% & maintain the high performance in cell-based therapies [vaccines, cell therapy, biosimilars, human tissue, & regenerative medicine], cell-based foods [meat, fish, fats, milk], & industrial cell-based synthetic biology."
#geek #womeninstem #biotechnologyindustry #vaccines #cellbasedmeat #deeptech #robotics #biology #celltherapymanufacturing
---
---
---
More About …  "Bio-intelligent cell-based manufacturing of synthetic animal serum replacements & deep technology for foods, vaccines & therapies to unlock the reality of the $4trillion dollar bioeconomy.
---
First market-ready product: NouSerum (powder & liquid) has 300 serum proteins, GRAS, & can reduce cell-based biomanufacturing production costs by up to 95% whilst maintaining high performance similar to FBS.
---
Our first market-ready product NouSerum (powder & liquid) can reduce cell-based biomanufacturing production costs by up to 95% whilst maintaining high performance of Fetal Bovine Serum or Adult Bovine Serum.
---
We pioneering a bio-intelligent manufacturing future to unlock all innovations in cell-based therapies [vaccines, cell therapy, biosimilars, human tissue, & regenerative medicine], cell-based foods [meat, fish, fats, milk], & industrial synthetic biology.
---
Our first product: NouSerum: A full FBS replacement that reduces production costs by 95%.
---
NouSerum has ~300 serum proteins to act as a full FBS replacement, is GRAS certified, and is free from GMOs to eliminate regulatory issues. It is powder-based and can be stored at room temperature. Data shows that NouSerum increases cell density and has antimicrobial properties. NouSerum is fully scalable and has been tested on multiple cell lines."
---
Email info@noubio.co to purchase our products.
---
"Launching 2024: GMP liquid products, Xeno-free products, concentrated growth factors, & robotic cellular farming deep technologies."
---
Nou updates soon: http://noubio.co
---
"What is Bio-Intelligent Manufacturing?
It is the mergence of cell-based biomanufacturing technologies with advanced DeepTech engineering, generative artificial intelligence (& quantum computing)."
---
Headquarters in Los Angeles, California & Utrecht, Netherlands.
    Joné Law Koford
At the heart of her work is the mindfulness of the end-user.
"I never forget the business we're in… and that's caring for patients."
An exceptional career in healthcare, spanning nearly 40 years. She has been an executive in both the not-for-profit and for-profit sectors.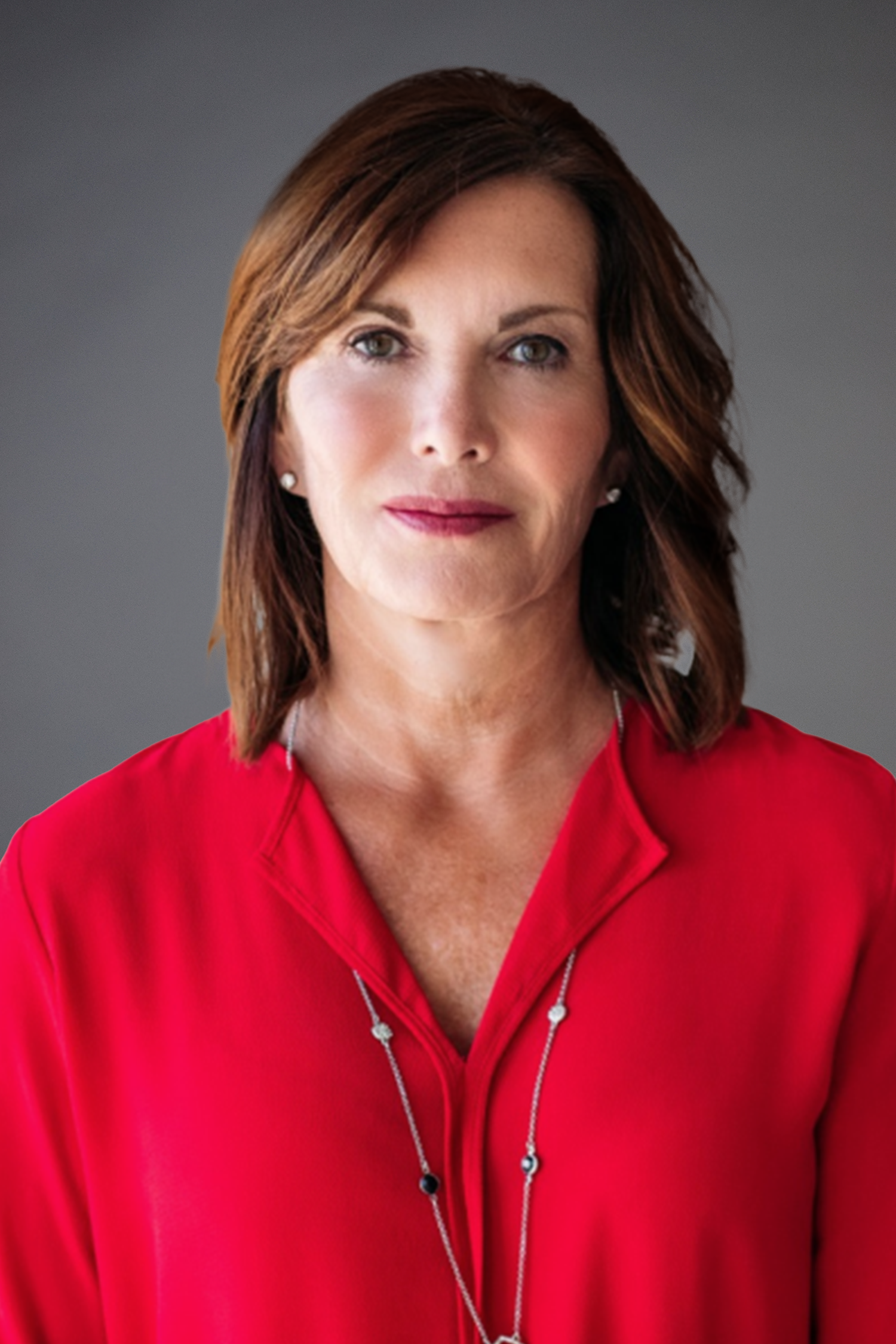 Her experience includes positions with St. Mary's Hospital – part of Mayo Health System, Rochester MN, and HCA HealthTrust, and, LifePoint Health, Nashville TN. She has worked with the St. Benedict's Health System in Ogden Utah, currently known as Ogden Regional and Intermountain Healthcare, a region-based, integrated health system.  As President of Strategic Growth and Development for LifePoint Health, she led the company's expansion efforts by strategically adding new hospitals to the organization's portfolio including the formation of an innovative joint venture with Duke University Health System. Joné retired from LifePoint in 2013 and returned to Utah now residing in St. George. She has continued her involvement locally, having consulted with the University of Utah Health – Hospitals and Clinics in regional network development; strategic planning for EPIC Healthcare, an emergency physician and hospitalist staffing group; and, most recently in the strategic design and implementation of Senior Services for Intermountain Healthcare's Southern Region. 
Joné has enjoyed each organization she has been part of and feels particularly fortunate for the variety of opportunities she has experienced. If pressed, however, she would most likely say that being a hospital CEO was her favorite role because she was closer to the actual delivery of care and closer to the providers and staff who make the difference.
She passionately believes that when a healthcare organization focuses on providing a great work environment, is responsive to physicians and other providers, and remembers that patients and their families are the focal points, financial success follows.
Joné received her Bachelor's degree in Psychology at Weber State College; Master's degree in Hospital Administration from University of Colorado.
More About:
She has two daughters, both involved in healthcare. Joné and her family love participating in numerous types of sporting activities; water and snow skiing, surfing, golf, pickle ball. Family time centered around watching sporting events are always exciting as every family member seems to have a different favorite team or competitor.
Jim Cook
San Clemente
I am the Ride Director/Race Promoter for endurance cycling events that include, the California Triple Crown Double Century Series and Race across America events.
I leveraged entrepreneurial orientation and expertise to develop operations and marketing strategy and administer and control expense budgets, including paying vendors and suppliers for products rendered.
In addition I manage the execution of all marketing activities including design of event registration website, e-mail campaigns, and social media.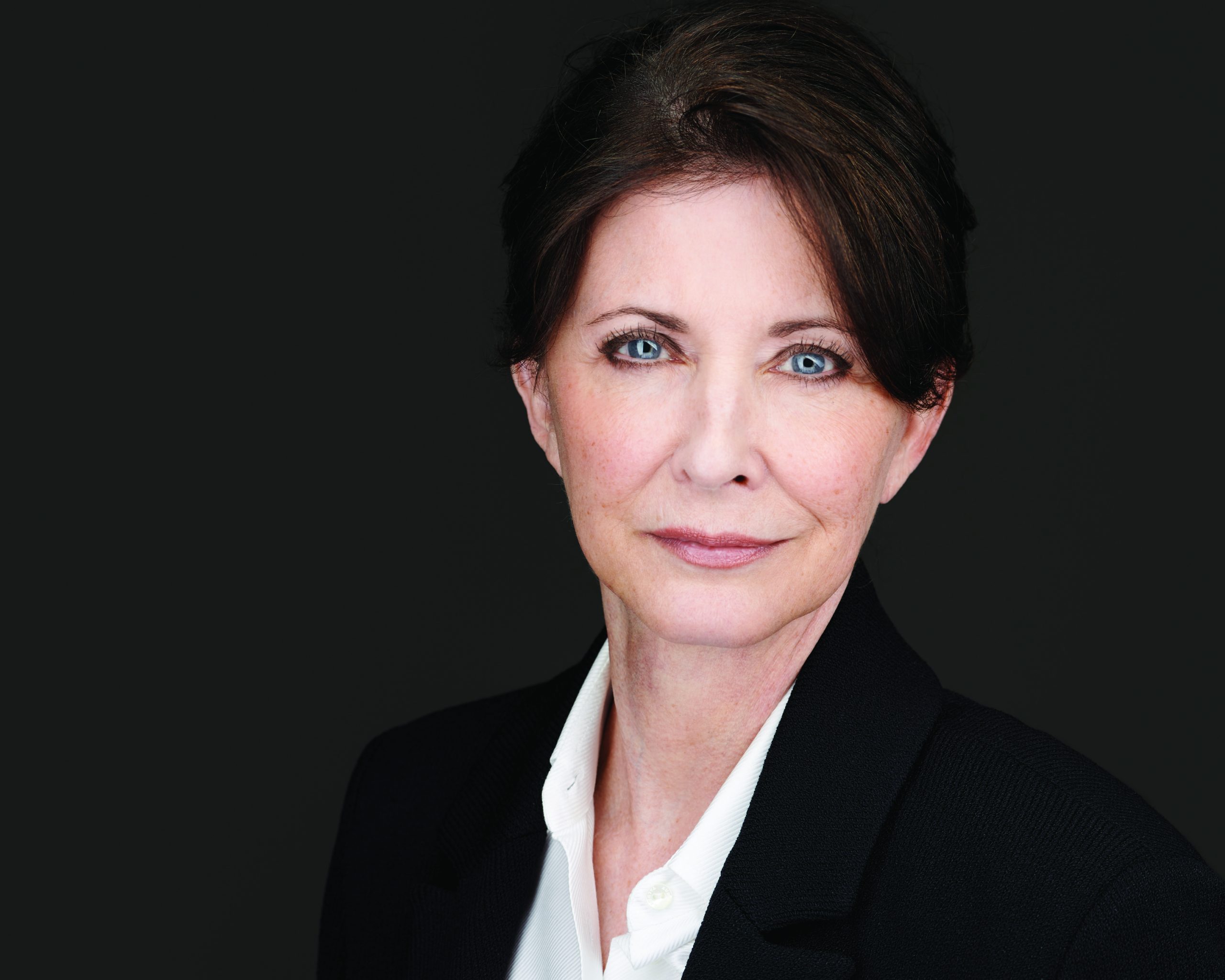 Dr. Grisanti is CEO and a founding member of the National Stem Cell Foundation (NSCF), headquartered in Louisville, Kentucky. She holds a DMD and MBA from the University of Louisville and has been actively involved in entrepreneurial activities for most of her career.
NSCF funds promising adult stem cell research and clinical trials, underwrites the National STEM Scholar Program for middle school science teachers nationwide, and covers co-pays and deductibles for children of limited means participating in clinical trials for rare diseases.
They actively partner across all three platforms and look for opportunities to break down silos and build collaborations that may change thinking in a field of study.
NSCF partners with large national organization to co-fund research in four focus areas: neurodegenerative disease, autoimmune disease, rare child disorders, and regenerative repair. Funding partners have included the Michael J. Fox Foundation, the National MS Society, the Orthopaedic Research and Education Foundation, and NASA. Current or previously funded institutions include Duke, Harvard, the Hospital for Special Surgery, Northwestern University, the New York Stem Cell Foundation Research Institute, Scripps Research, Stanford, UCSF, UNC Chapel Hill, Uniformed Services University of the Health Sciences, University of Louisville, and the University of Wisconsin.
They are currently funding a bi-coastal collaboration between leading experts in the field of Parkinson's disease and multiple sclerosis for a first-in-kind study of neurodegeneration on the International Space Station (ISS). Cell interactions can be observed in space in a way not possible on Earth, opening the door to the discovery of new therapeutic options for currently incurable diseases. A grant from NASA will cover spaceflight costs for a fifth launch later this year.
NSCF invests in education and workforce development through the National STEM Scholar Program, a partnership with The Gatton Academy of Mathematics and Science on the campus of WKU. The program provides advanced STEM training, national network building, "big idea" project support, and yearlong mentorship for science teachers motivating students at the tipping point of lifelong science interest – middle school. There are currently 80 Scholars in 33 states who will have collectively impacted more than 104,000 middle school students in the U.S. by June 2023. Ninety percent teach in public schools, 40% teach in mid-to-high poverty schools, and 36% teach in towns with a population under 15,000. Twelve are in Kentucky.
In 2017, NSCF established a Patient Advocacy Fund in the Pediatric Transplant and Cellular Therapy (PTCT) program at Duke University that speeds research to cures by covering insurance co- ays and deductibles for children participating in clinical trials for rare diseases when those out-of-pocket costs are beyond a family's means. Children from all over the U.S. and around the world travel to PTCT for access to clinical trials for rare diseases that are responsible for 35% of all deaths in the first year of life. These are children with no other treatment options and often limited financial resources. To date, more than 200 children have accessed the fund for critical gap funding.
Dr. Paula Grisanti currently serves as a member of the Delta Dental of Kentucky Board of Directors and the Louisville Metro Board of Health, an officer of the International Women's Forum Kentucky Chapter, a member of the Health Network Advisory Team for Greater Louisville, Inc., and a member of the Jewish Family and Career Services Advisory Committee. She was Business First's 2018 Health Care Hero in the category of innovation and a Business First Enterprising Women honoree in 2022.
(May 23, 2023 By Matthew Moore)
Larry Linton
Lawyer. Author. Advocate. Musician
---
Toronto, Ontario, Canada; AUG 22'23
Tomorrow, I ride 100 kilometers as a team member of the "Rigid Riders" in Parkinson Canada's "Pedaling for Parkinson's" event in Orangeville, Ontario.
As I settled into writing this blog, I found myself staring at the number 100. After about thirty seconds or so, my focus softened and in my mind's eye, I saw three numbers bubble up: 10.60. 21.1.
Figuratively, those numbers represent where I am now and where I am headed.
Let me explain.
10:
I've completed 10 years of living with Parkinson's. Accepting that life-changing event and deciding to live with it and no longer against it took time. But when I did, my life changed fundamentally and, in many respects, for the better.
60:
I turn 60 on October 16. Looking back over the past decade and at the start of my journey with Parkinson's, I would never have believed it had I been told that I would run three half-marathons in five years and that I would ride my second 100 km in three years. But I have achieved that and much more. The truth is, I like the person I have become with Parkinson's. I live with gratitude, humility, and grace. I take the bad days with the good. I've learned to be patient with myself.
21.1:
A day before my birthday is the Toronto Waterfront Marathon. I plan to run the half-marathon on that day. That will be my fourth half-marathon since my diagnosis and my fifth overall.
And tomorrow, when I finish the ride, as I always do at the end of another grateful day, I will utter the same line …
"Not today, Parkinson's. Not today!"
Support me in Pedaling for Parkinson's
---
Michael J. Fox has had a huge impact on my life as an actor.
But he has inspired me more as a human being in the way he has been living with Parkinson's with gratitude and kindness for more than three decades.
I recently had the opportunity to tell him that in person!
SHAKEN, NOT STIRRED:   
Living with Parkinson's Disease is the story of a reluctant hero navigating the trauma of a life-altering diagnosis.
After going through a long-term, debilitating stage of grief, Larry Linton emerges to find life worth living and enjoying again.
Dr. Michael Major
Dr. Michael Major, MD is an Orthopedic Surgeon, who primarily practices in Saint George, UT.
He is board certified by the American Board of Orthopaedic Surgery and American Board of Orthopaedic Surgery
Carolyn C. Lewis     
Ph.D., RN, CNE
carolyncohenlewis@gmail.com / (mobile) 832-526-1635
---
Currently on faculty for the Department of Nursing at Utah Tech University.
She also works as a registered nurse at Southern Utah Veterans Home.

GlobalRadiotalkshow™  globalradiotalkshow.com 
 invites you to tell how your BRAND/your service or your product… has actually helped a customer (company or personal) achieve something measurable.   
Be intentional. 
Be specific. 
Contact me to discuss  … text me (+1) 619 787 3100 use whatsapp … or email me publisher@globalbusiness.media. 
I strive to help my clients thrive™.
Yes, allow me the honour of helping you tell a positive story™.
BROADCAST 
AUDIENCE  VIEWS 
GlobalBusinessNews.net  +  GlobalTVtalkshow.com
  20,750      1 January 2023  –  19 May 2023;
231,028      1 January 2020  –  19 May 2023; launched GlobalTVtalkshow early 2020
560,487      1 January 2015  –  19 May 2023; joined Google Analytics 1 January 2015