183,000 visits/views globalTVtalkshow March'20 - July4'22 sponsors: logo-LINK $1/day ...REALLY 365-7-24 repetition frequency don't wait another day; just DO IT nonstop GLOBAL PR 7-24-365
MEXICO-tvtalkshow:  Corporate Employee Relocations, Immigration Management, and Mexico as a destination for investment, retirement, or remote
source LinkedIn 1 Aug 22
GenZ wants more than a promotion
Gen Z is looking for more than a paycheck and a promotion. In an article for Fast Company, Sanofi CEO Paul Hudson says Gen Z employees aren't looking to move up the corporate ladder like previous generations. Instead, they want to gain different experiences before shifting to something new.
Gen Z employees want companies that align with their own values and help the community, he adds.
Hudson implores business leaders to communicate with younger staffers and challenge them so that they're constantly learning.
help Gen Z flourish hybrid/remote
Be proactive in coaching employees. Help younger workers make connections and understand the bigger picture. Being proactive includes establishing an open-door policy and giving prompt feedback and praise to facilitate dialogue and engagement no matter the location.
Establish clear goals and metrics, and measure success. Goals and KPIs are critical in any work situation, but they are extra important when managing remotely.
Give employees transparency into how they are performing against goals—and how they rank among peers—with real-time data and metrics. Without being among coworkers, it's hard to truly understand daily expectations and where the bar is set for success.
Create opportunities to connect in person. When employees are in the office together, things like group training and team building are fun and engaging. Even more informal gatherings, like an afternoon walk with team members who live close to one another can help foster belonging.
Establish a mentorship program. Have new employees buddy up with someone senior in addition to their manager. Someone from a different department can provide unbiased advice.
Create more opportunities to grow. Advocate promoting remote employees when it's merited. Look for opportunities to promote, even if it's an incremental advance. Internal upward mobility helps employees grow and boosts retention.
This more holistic approach should go far in giving our younger coworkers the path toward improving their performance, powering ahead in their careers, and becoming strategically important contributors and leaders.
---
By Alex Kvamme is the CEO of Pathlight, a team management platform.
source: FAST COMPANY
GenZ warned

 on remote work
The remote work era might be closing, and "it could be in the interests of both employers and employees to return to the office full-time," notes "Workquake" author Steve Cadigan.
The development serves as a warning sign to millennial and Gen Z workers, most of whom want flexibility.
But Cadigan argues they could stand to gain most from "post-pandemic" return-to-office plans by fostering more intentional connections and a stronger sense of commitment, while potentially blazing a trail for a new work model.

INTERNATIONAL
DUAL CAREERS
SURVEY REPORT 
04 July 2022
Part one of the Permits Foundation international dual careers survey report – feedback from global mobility professionals . The report reflects the views and experiences of participants from both the public and private sectors from October-December 2021, an important period of change. It looks at the importance of partner employment access from the employer perspective as well as current practice in partner support, countries of importance and emerging issues around new ways of working.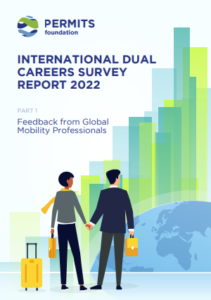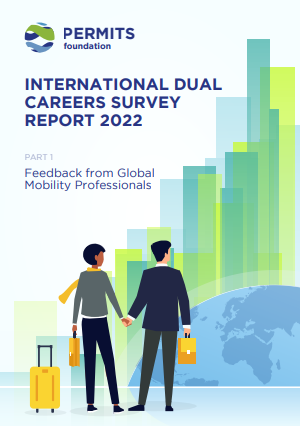 Survey confirms that where there is an international assignment, partner employment access has a positive impact on talent attraction and retention, employee experience, diversity, equity, inclusion and the reputation of the host country.
The report concludes:
 "In many countries, demographic forecasts point to skills shortages that cannot be met by the local workforce alone and will require foreign talent.
Governments, companies and international organisations need to be fully aware of the effect that barriers to partner employment can have on employee relocation abroad.
Employers would welcome the removal of work permit restrictions for accompanying partners."
In addition, "for most global mobility professionals, the definition of family members authorised to work directly upon recognition of their dependant status should be broad, covering married and non-married partners and (for half of respondents) working age children."
Among the findings:
the overwhelming majority (94%) of respondents said that family members should be authorised to work in the host country directly upon recognition of their dependant status
US, China and India topped the list of countries where organisations would like to see legislative change to facilitate
partner work access.
in 44% of organisations, employees had returned home early from an international assignment in the past 3 years due to concerns about the partner's employment.
60% of respondents had been asked by international employees about the right of their partner to work virtually.
22% of respondents said that the importance of supporting dual careers in the global workplace did not feature at all in their organisation's DE&I materials, 28% did not know.
61% said that dual career and partner issues were becoming more important to their organisation.


---
Part 2  will be published after the summer; will reflect feedback from spouses and partners of international employees.
Employers offer new perks to get people back to office
Companies are enticing employees back to the office with perks such as child care, pet-care stipends, music events, free scooter subscriptions for commuting and complimentary meals, HR leaders say.
"

Sharing conversation over a meal, getting face time with senior leaders and catching up with one another in a casual setting raises the energy of our workforce and overall engagement

,"
says Jennifer Strauel, chief people and diversity officer for Arrivia.
source:CHROsmartbrief
Should we
come back to the office?
What's the real purpose?
Who benefits? 
Who doesn't?  
Is working from anywhere the future of work?
The remote working discussion often revolves around yes or no questions.
Polarized debates are popular — they make for good headlines.
However, they are not helpful if you are a manager trying to implement practical plans and policies.
---
MENTAL HEALTH 
WELL-BEING ISSUES
Here's a very timely conversation with Zurich-based Angie Weinberger
Live,
Work,
Invest,
Retire Abroad
Emily Bron,
Owner and Advisor,
International Lifestyle Consulting

cell # 647-292-4109 (WhatsApp)    www.emilybron.com
---
---
Emily meets with Felipe/Chile and Rigoberto/Mexico
---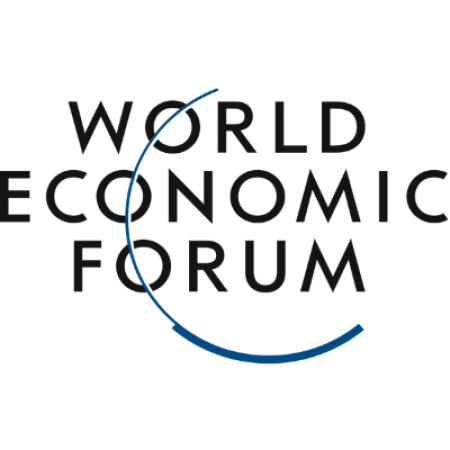 Essential Skills Required
… learn them now
SELF MANAGEMENT
WORKING WITH DIVERSE PEOPLE  
SOCIAL INFLUENCE SKILLS
ANALYTICAL THINKING AND INNOVATION
LEARNING AGILITY, ACTIVE LEARNING, LEARNING STRATEGIES
CREATIVE / COMPLEX PROBLEM-SOLVING
CRITICAL THINKING AND ANALYSIS
CREATIVITY, ORIGINALITY, INITIATIVE
EMOTIONAL INTELLIGENCE
TECH USE, MONITORING AND CONTROL
TECH DESIGN AND PROGRAMING
RESILIENCE, STRESS TOLERANCE, FLEXIBILITY
REASONING, PROBLEM-SOLVING, IDEATION
Acknowledgment: World Economic Forum; Future of Jobs Report 2020; #industry40 #futureofwork #chro #futureskills
Customer
Testimonials
---
---
"Ed and I go back about 10 years, as I have been fortunate to work at a number of his in person conferences. Ed reinvented his business after COVID struck, and has created a great model to connect people around the world. Ed has the amazing gift of bringing people together to learn, share, and have fun." 
 — Mark Naidicz  – Currently serves as a Board Director and Advisor in the Human Resources, Education, and Construction services sectors.  Retired as Vice President Human Resources / VPBusiness HR, AbbVie
---
(Jun7 '21)  Hi Ed…507 people viewed my LinkedIn … must be due to your (interview) show yesterday. Thanks. Diane DiResta, CSP  (CSP-Certified Speaking Professional) is the speaking profession's international measure of professional platform skill; held by less than 2% of all speakers world-wide.) www.diresta.com Author- Knockout Presentations
MEDIA
PREP
DIANNE
DEVITT
Coaching you how-to think about "being effective" and how-to prepare to become CameraReady for your CloseUp
info from Ed, Global Editor & Publisher 
contact   (+1)619.787.3100    publisher@globalbusiness.media  
Thank You to the team at LinkedIn
for inventing LinkedIn then curating it. 
 A blessing!
click it, read about
---
During 1980, I relo'd myself, the business USBOUND™ , +family
from Boston to LA, adjacent to CenturyCity. 
Professional Relocation Guide developed / published for employers to use as a recruitment tool and "send out" to people considering a relo.
It became the official Newcomers Guide- LA Chamber of Commerce 80's+early 90's. LA Chamber partnered with us to produce #1 corporate relocation conference in 1984, held at the Chamber's lunchroom. 
Participants included Apple, Ernst&Young, NorthropGrumman, Chevron, 20thCenturyFox, Paramount Pictures, HughesAircraft, Fluor, Realtors, RMC's, HHG, Oakwood and other destination service-providers.
 click    BackStory  
MEDICAL-TV
Parkinson's
…better understood by 2 guys who have it
MARK HANSEN co-author CHICKEN SOUP
talks with    MARK COLO   findneurohelp.org
on MedicalTVtalkshows, a unit of GlobalTVtalkshow.com
Audience Locations …
Top10
Jan1 '22 – Apr12 '22
says Google Analytics
(1) US
(2) China
(3) Canada
(4) UK
(5) Japan
(6) India
(7) Switzerland
(8) France
(9) South Korea
(10) Australia