Publisher's Memo 
Ed Cohen
Founder, Developer, Editor, Broadcaster
WE ARE GRATEFUL TO YOU,
OUR AUDIENCE …
people who are involved in business, leading active lives, family-oriented, community-involved; many want to participate in self-improvement and learning.
Yes – we are LINKMAKERS™
STORY-TELLING   
see
how it works
how it looks
YES,
WE COACH YOU and PREP YOU…
WHY?
Because we are "in it together"  
 guaranteed top quality production
contact Ed  publisher@globalbusiness.media
---
MEET 
Elisabeth Constantin, founder/ceo,
ABREO Career Services
---
Realtor/Relocation Director,  Gayle Glew
Consulting on Business Management: Grant Writing, Engagement techniques
Ken Somers and Bryan Tamburino
MEXICO-tvtalkshow: 
Corporate Employee Relocations,
Immigration Management, and
…destination for investment, retirement, remote
International Lifestyle expert consultant
Premier US provider of on-site crating / specialty relocation services.
Key verticals: Retail, Hospitality, Healthcare
Visit us  www.relosolutionsgroup.com
LIZ ESPIN STERN
Partner and Head, Global Mobility & Migration Practice  
click 
Global People Solutions™ providing a pathway… Navigating thru the Transformational Era™ we find ourselves living in today… where companies moving people across borders requires fluidity combined with agility™
---
---
"Empowerment is all about creating an environment where our team members can shatter their glass ceiling."
– Danny Langloss
---
---
Why do we put limitations on ourselves?
Why do we get in our own way?
Why do we worry so much about failure?
Why do we care so much about what other people think?
Why do we struggle to see the bigger picture when it comes to our full potential?
As human beings, the toughest battle we will ever face is the battle between our ears.
We are our toughest critics AND when we are our toughest critics, we become fearful that others will see the flaws we see in ourselves.
This can lower or destroy our confidence and stop us from performing at our highest level.
Our natural instinct is to protect ourselves, especially in the work environment.
This is why so many people create low ceilings and tight walls around themselves. They feel this is safe place.
This is why it is so important for leaders to intentionally Empower their team members. The greatest leaders help their people move from the comfort zone to the growth zone.
Great leaders see more in their team members than they see in themselves.
They create environments with high levels of Psychological Safety and Sense of Belonging.
They create an environment for their team member's confidence to grown
AND
then they empower them to action.
This plays a major role in helping our team members reach their full potential and accomplish their goals.
This helps their team members shatter their low ceilings and knock down these tight walls.
Here are 7 ways to empower our team. When we use all of them, not only will they become empowered, the will become Owners within your organization.
1. Give a Voice
2. Give Responsibility & Authority
3. Assign Meaningful Work
4. Challenge
5. Trust
6. Believe In
7. Appreciate
What would you add?
Follow Danny Langloss for leadership, mindset, motivation content.
#leadership #empathy #psychologicalsafety #empowerment #culture #ownership #dannylangloss #leadershipexcellencepodcast
MEDICAL-TV
Parkinson's
…better understood by 2 guys who have it
info from Ed, Global Editor & Publisher 
contact   (+1)619.787.3100    publisher@globalbusiness.media  
Thank You to the team at LinkedIn
for inventing LinkedIn then curating it. 
 A blessing!
click it, read about
---
During 1980, I relo'd myself, the business USBOUND™ , +family
from Boston to LA, adjacent to CenturyCity. 
Professional Relocation Guide developed / published for employers to use as a recruitment tool and "send out" to people considering a relo.
It became the official Newcomers Guide- LA Chamber of Commerce 80's+early 90's. LA Chamber partnered with us to produce #1 corporate relocation conference in 1984, held at the Chamber's lunchroom. 
Participants included Apple, Ernst&Young, NorthropGrumman, Chevron, 20thCenturyFox, Paramount Pictures, HughesAircraft, Fluor, Realtors, RMC's, HHG, Oakwood and other destination service-providers.
 click    BackStory  
Customer
Testimonials
---
---
"Ed and I go back about 10 years, as I have been fortunate to work at a number of his in person conferences. Ed reinvented his business after COVID struck, and has created a great model to connect people around the world. Ed has the amazing gift of bringing people together to learn, share, and have fun." 
 — Mark Naidicz  – Currently serves as a Board Director and Advisor in the Human Resources, Education, and Construction services sectors.  Retired as Vice President Human Resources / VPBusiness HR, AbbVie
---
(Jun7 '21)  Hi Ed…507 people viewed my LinkedIn … must be due to your (interview) show yesterday. Thanks. Diane DiResta, CSP  (CSP-Certified Speaking Professional) is the speaking profession's international measure of professional platform skill; held by less than 2% of all speakers world-wide.) www.diresta.com Author- Knockout Presentations
The above infographic depicts 3 circles in our lives:
Circles of Control,
Circles of Influence, and
Circles of
Concern
.
---
 Within your Control are
your thoughts, actions, effort, mindset, and words.
---
Under your Influence are your colleagues,
team behaviours,
company culture,
other teams, and
success of projects.
---
And within your circle of Concern are external company factors,
the work of others you don't interact with,
what goes on outside of work, and
unforeseen circumstances.
While it's totally natural to worry about things beyond our control or influence – we all do this – it is not the best, or most productive, use of our mental focus.
So what steps do you think you can take at work (or in the rest of your life) to redirect your mental focus this week?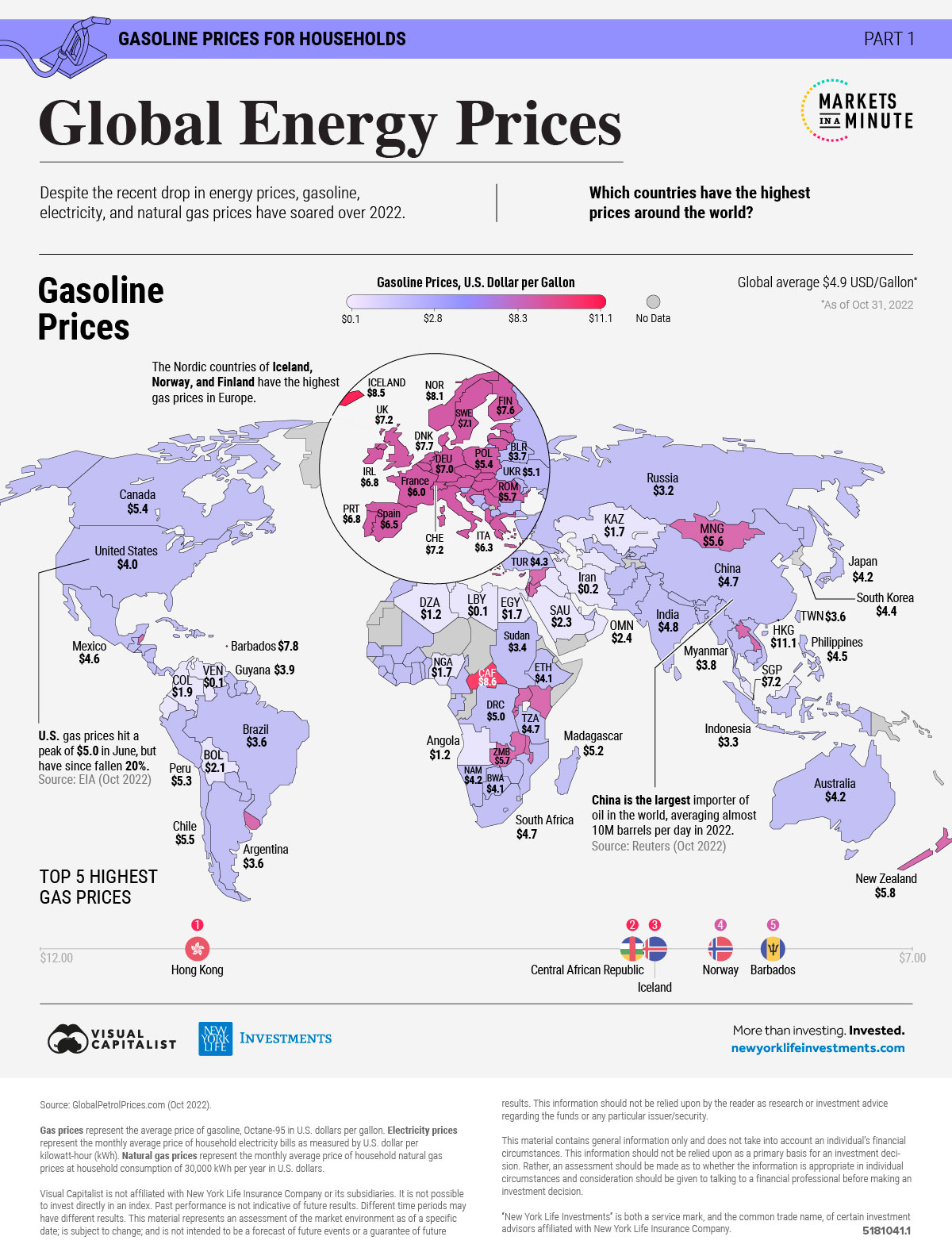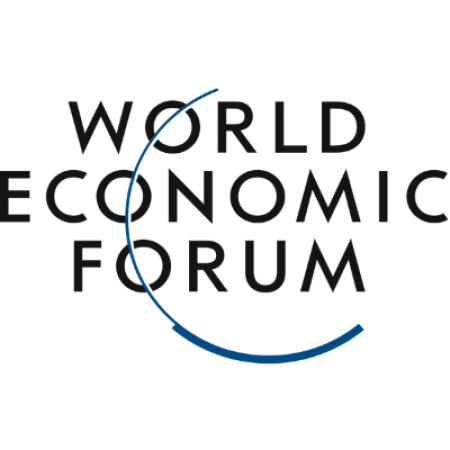 Essential
Skills
Required
SELF MANAGEMENT
WORKING WITH DIVERSE PEOPLE  
SOCIAL INFLUENCE SKILLS
ANALYTICAL THINKING AND INNOVATION
LEARNING AGILITY, ACTIVE LEARNING, LEARNING STRATEGIES
CREATIVE / COMPLEX PROBLEM-SOLVING
CRITICAL THINKING AND ANALYSIS
CREATIVITY, ORIGINALITY, INITIATIVE
EMOTIONAL INTELLIGENCE
TECH USE, MONITORING AND CONTROL
TECH DESIGN AND PROGRAMING
RESILIENCE, STRESS TOLERANCE, FLEXIBILITY
REASONING, PROBLEM-SOLVING, IDEATION
---
Acknowledgment: World Economic Forum; Future of Jobs Report 2020;
introducing you to  TINEKE 
Business Accelerator, Speaker, Trainer
lead v manage?
become an inspired/connected leader
be vulnerable?
US/Global Mobility: Jack Jampel 1:1
BRASIL: Employee Mobility
GERMANY: Employee Assistance 
ITALY:  Employee Assistance
is brought to you
and to the world
by
US BOUND™
…the world's products   
The tragedy in Ukraine reminds us
that managing an international workforce
is a huge responsibility and a difficult task to manage.
While managers and international HR teams do not face crises alone and are supported by other specialist teams, they are still dealing with dramatic events and their consequences for international employees.
---
  OLIVIER MEIER
Principal at Mercer | Helping Companies Go Global
Consulting, Data and Technology to Support Talent Mobility
---
Perhaps we have been using the concept of employee well-being or employee experience too lightly in the past.
The pandemic has already prompted many companies to go beyond pure rhetoric and develop comprehensive programs to protect the physical, mental, social and financial well-being of their employees.
Tailored support and risk mitigation measures are unfortunately required again as companies are forced to act decisively to support their employees affected by the conflict in Ukraine.
Companies are also reassessing their position in countries affected by sanctions, like Russia or Belarus, as well as monitoring the situation in neighboring countries impacted by the war.
Here are some important things to bear in mind when dealing with emergencies.
Providing Enough
of the
Right Kind of Support
The first step is to make sure that the basics are in place and that the company can rely on a robust network of providers to deal with difficult and emergency situations.
However, insurers and security providers cannot fully replace companies' in-house teams and their knowledge about employees.
Dealing with human implications and long-term consequences of emergencies remains the responsibility of HR teams.
Companies occasionally ask if they have to consider issues that are covered by insurance in hardship assessments. But insurance does not fully eliminate the hardship — in case of an emergency, expatriates still face risks until they are evacuated or can access treatment in a hospital meeting international standards.
Insurance does not replace a good process managed by the company and does not exonerate companies from paying a hardship allowance.
The same logic goes for security, housing, schooling and practical support.
Employees
Have Varied Needs
In an emergency situation, the initial focus of a company's response should be ensuring the safety of employees directly at risk.
However, many other employees may be impacted, including, for example, colleagues with family members affected by the war.
They may require different forms of assistance ranging from practical issues such as work flexibility to mental health and financial support.
Other employees might feel anxiety, frustration and the need to do something meaningful — they expect some guidance and suggestions from their organizations.
HR teams might not be aware of these issues, so it is important to reach out to all employees, open the channels of communication, and find out what their specific needs are.
Who and When ….to Evacuate?
Government sites provide recommendations for evacuations, but their guidance is insufficient. Different countries may provide different recommendations for their citizens at different points in time.
Companies with diverse expatriate workforces need a more structured approach and a clearer message.
Whether to evacuate requires consideration regarding who should make the decision to evacuate, who should be evacuated and when — especially in situations like the conflict in Ukraine.
But it is not necessarily safe to assume that the company will evacuate everybody in case of problems.
Should you only evacuate expatriates — or all employees?
Is it morally acceptable to differentiate? What are the practical implications if everybody has to be evacuated?
Consider locally hired foreigners who do not benefit from a guarantee of repatriation and who were not relocated by the company in the first place.
The company may find itself relocating employees to a third country that is not their home location or repatriating them to a home country that they left long ago and where they don't have accommodation, a local support network or family left.
Companies have to determine if they are going to evacuate their employees, only the family of the employees or ask their employees to stay as the situation could be under control.
The challenge is to understand the implications of these decisions and what message they send to both expatriates and local employees.
The situation in neighboring countries should also be monitored. The question of evacuation may also apply to countries beyond immediate conflict zones, for example, countries under sanctions like Russia and Belarus.
Giving the option to evacuate or not is leading to another issue — duty of care.
The Concept of
Duty of Care
Should employees be allowed to decide whether or not they want to stay in an area where others are evacuating? The risk is that flexibility and freedom of choice could lead employees to put themselves in harm's way or delay the decision to leave until it is too late.
The concept of duty of care is not limited to a legal obligation to protect employees — it extends into reputation and moral issues.
In the strict sense, duty of care is about taking all possible steps to ensure the safety, health and well-being of employees.
This is a legal requirement that companies cannot ignore.
The scope of duty of care is wider than many think, and it applies to the family of an employee if the family is relocated to the host location with the employee and sometimes when the family does not live abroad and just visits for a short period of time.
Experienced expatriates might be tempted to decide for themselves. But too much flexibility is a risk that cannot be mitigated by putting disclaimers in employees' contracts.
Duty of care is a matter of trust and credibility for the company, and it could affect recruiting and retention.
If a problem arises, the impact to the company's reputation could be significant.
Getting Out of the Country Is Only the First Step
The evacuation will trigger a host of consequences that companies and HR will have to deal with, such as:
How to deal with temporary accommodation in the home country or in a third country
Managing employees' physical and mental well-being after a traumatic experience
Providing schooling for the expatriate children
Ensuring continuity of work for relocated employee (remote working or re-assignment to new tasks)
Revising pay and benefits arrangements
Repatriating a couple of employees is not a problem, but when dealing with a large number of employees, these tasks take a completely different dimension and test the resources of HR teams.
Additional Burden Upon Repatriation: Compliance, Tax, and Immigration
HR might also have to deal with new compliance issues.
There are implications of unexpected repatriation or relocation in terms of tax, immigration and compliance — starting with basic ones, like securing visas and registering employees relocated at short notice.
Some of these considerations might seem mundane compared to the risks that employees have been facing, but as time goes on, HR teams and employees will be swamped with paperwork, costing companies and employees time and money.
Not All Companies Are Equal
When Dealing With Emergencies
Large multinationals operating routinely in hardship locations have robust support networks and processes to deal with emergencies. But this may not be the case for other companies with fewer resources, smaller operations on the ground or more limited experience in hardship destinations. In fact, almost 39% of organizations report that they do not have an evacuation policy in place or are still trying to develop one.
HR teams can reach out to companies operating in the same area to cultivate mutually beneficial support systems. This could involve pooling resources and developing a network to provide a detailed evacuation strategy and ongoing support for assignees and their families.
Making
a Meaningful
Contribution
The image of companies and its "employer brand" are tested in times of crisis. Employees will remember what was done and if their employer was true to its values and promises.
  I invite you to tell-your-story to the world…
yes, speak with me  on GlobalTVtalkshow.com
 low pricing
@ $99
for a 20minute 1:1 
high value added
… longterm positive PR "reach"
call/text me 
(+1)619.787.3100   whatsapp ok
---
---