CUSTOMER TALK: 
DBA, CSP, CPAE click
"Edwin B Cohen thank you for an awesome interview."
Should we all come back to the office? What's the real purpose?
Who benefits? 
Who doesn't?  
Is working from anywhere the future of work?
The remote working discussion often revolves around yes or no questions.
Polarized debates are popular — they make for good headlines.
However, they are not helpful if you are a manager trying to implement practical plans and policies.
---
Arizona booms; cuts taxes LG battery plant; thousands tech jobs INTEL xpands semi/chip invest Taiwan's semi leader invests $billions condos (avg) $310K, going up Temphousing ParadiseValley condo, golf contact Ed 619.787.3100 text 4.9% incometax companiesAZ 2.5%non-fed inc tax Arizonans Contact Publisher ED for referral to expert ReloAssist +Housing/RealEstate +Education
Employers offer new perks to get people back to office
Companies are enticing employees back to the office with perks such as child care, pet-care stipends, music events, free scooter subscriptions for commuting and complimentary meals, HR leaders say. "Sharing conversation over a meal, getting face time with senior leaders and catching up with one another in a casual setting raises the energy of our workforce and overall engagement," says Jennifer Strauel, chief people and diversity officer for Arrivia.
source:CHROsmartbrief
We are
LINKMAKERS™
---
We request the honour of your participation…
BECOME a SUBSCRIBER  ANNUAL MEMBER
… and when you say "YES" you receive THANK YOU GIFTS
… including business intros 12months + Media Prep / Coaching to be effective on TV. You receive a 100% guarantee on service + production quality   
GlobalPressClub is all about POSITIVE PR; about using professional public relations resources and attitudes designed to help you help your brand tell a compelling story with article placements, banner-linked messaging, radio/podcasts, TV talkshow speaking roles, business intros, and special invitations FOR MEMBERS ONLY across 365 days. Members receive professional guidance and participate each month (each day x 365) in an engineered system for placing company news and info across our media appealing to our audience across the US and also global 24/7/365 nonstop PR bringing your news and info forward. More than 168,000 audience views have been recorded by GoogleAnalytics since we launched GlobalTVtalkshows in early 2020 as a result of the pandemic "crashing" our established LIVE conference/events business. Since Jan 1'22 thru June 1'22 between 1000 and 1900 audience views/week have been recorded by GoogleAnalytics.  Imagine your company logo/brand/messaging receiving that coverage!
get more info by clicking  https://globalbusinessnews.net/globalpressclub-prtoolbox
How much is all this?    3 good options starting from $1 a day
               DISCUSS THINGS… contact Ed (+1)619.787.3100 or email him  publisher@globalbusiness.media      
Yes, we are
LINKMAKERS™
MEDIA
PREP
DIANNE
DEVITT
Coaching you how-to think about "being effective" and how-to prepare to become CameraReady for your CloseUp
Live, Work, Invest,
Retire Abroad
Emily Bron, Owner and Advisor, International Lifestyle Consulting

cell # 647-292-4109 (WhatsApp)    www.emilybron.com
---
---
Emily meets with Felipe/Chile and Rigoberto/Mexico
---
see notes below…
---
As if being a leader wasn't already difficult, "the role gets even harder when times are tough; implementing unpopular policies, making significant changes, or confronting an awkward or aggressive individual."

These complexities often force us into a singular mode of "overmanaging" our people, according to leadership expert Mike Tichen in an article written for the training and leadership organization "100% Effective".

This is especially true if we're a new or "uncoached" leader trying to find our way and deliver the best results for our organization. We often inherently and erroneously believe that managing everyone on our team in the exact same way is the best help we can provide. Unfortunately, this creates the scarcity mindset of "micromanagement" where we think we can control everything that's happening with our people, all the time.

Throwing one big blanket over everyone we lead in an attempt to manage them more effectively is akin to smothering them, their ideas, and their point of view. We completely miss the concept and understanding that everyone has their own leadership style and wants to be managed in accordance with that style.

To be successful, the author recommends utilizing a simplification of Ken Blanchard's Situational Leadership model that he calls "Adaptive Leadership".

It recognizes four unique leadership styles: Directing, Delegating, Coaching, and Empowering; matching these to each team member's degree of technical competence and the level of trust the leader has in them.

It brings to light, two important factors that every leader needs to consider when confronted with how best to effectively lead others; 1) How do I give credit to and recognize the people on my team for what they know and have accomplished in their careers thus far, and 2) How can I be of value to them and provide support where it would be most needed and appreciated?

Leading is hard work and it's made even harder when we don't consider the strengths, weaknesses, and other intangibles of our people. This short-sighted mentality causes us to make decisions that adversely impact their ability to perform and do great work.

Everyone has a certain leadership style and this can change over time. A successful leader will understand and always manage this.

So be honest with yourself and ask the question, "am I managing each of my team members in the best way for them to succeed?"

If not, "adaptive leadership" is a simple and proven model to apply.
Publisher's View Combine CIO + CHRO to more effectively communicate / engage with employees.
Audience Locations …
Top10
Jan1 '22 – Apr12 '22
says Google Analytics
(1) US
(2) China
(3) Canada
(4) UK
(5) Japan
(6) India
(7) Switzerland
(8) France
(9) South Korea
(10) Australia
Shakespeare "advises" on leadership;
stimulating dialog between Michael Gates and Steven Howard
Publisher's  
GUEST  EDITORIAL
Hirschberg, Baden-Württemberg  
Germany
---
While preparing for our Mobility conference last October, I was asked what I would do if ….
I had the opportunity to lead
a major HR Global Mobility program.
I came up with three focus areas:
Beyond Mobility
Individualize
Grow up    
TAXES click
4.9% income tax for companies in Arizona; 7.25% New York; 8.84% California.
2.5% non-federal income tax for Arizona residents; 10.9% California; 13.3% New York.
Governor Ducey recently visited Israel to learn 1st-hand about what works and "who's who", as well as to attract investment by companies involved with desert agriculture, water desalination, efficient use of irrigation, and solar energy.
Customer
Testimonials
---
---
"Ed and I go back about 10 years, as I have been fortunate to work at a number of his in person conferences. Ed reinvented his business after COVID struck, and has created a great model to connect people around the world. Ed has the amazing gift of bringing people together to learn, share, and have fun." 
 — Mark Naidicz  – Currently serves as a Board Director and Advisor in the Human Resources, Education, and Construction services sectors.  Retired as Vice President Human Resources / VPBusiness HR, AbbVie
---
(Jun7 '21)  Hi Ed…507 people viewed my LinkedIn … must be due to your (interview) show yesterday. Thanks. Diane DiResta, CSP  (CSP-Certified Speaking Professional) is the speaking profession's international measure of professional platform skill; held by less than 2% of all speakers world-wide.) www.diresta.com Author- Knockout Presentations
MEDICAL-TV
Parkinsons
…better understood by 2 guys who have it
WELL-BEING
Resilience-building
KARENA  BELL
Leader
Competencies
Now
Required 
STORY-TELLING   
communicating within a relaxed atmosphere…
You are invited to tell-your-story in a conversational setting™ 
SEE HOW IT WORKS
---
MEET 
Elisabeth Constantin, founder/ceo, ABREO Career Services
Realtor/Relocation Director,  Gayle Glew
Corporate manager US
Corporate manager UK
Realtor/Relocation Director,   Chris Lechner
Emiko Shimabukuro, CEO, All Japan Relocation Inc
Meet Emiko, CEO; her motto  "I'm always thinking about what the customer is thinking…about their wants and their needs."
Executive View:
MARK NAIDICZ, former big pharma GLOBAL HR executive discusses  "the great resignation" as "the great escape" and as a "recalibration of self-assessment and applications"...
View from CapeTown, South Africa  Carla Paganoni Bustani   INDIGO Consulting Founder & OrgDev Consult
SHENGEN biz travel; beware!
Topia offers an automated solution to this, and other travel compliance risks through Topia Compass.
MENTAL HEALTH 
WELL-BEING ISSUES
Here's a very timely conversation with Zurich-based Angie Weinberger
BLUE  OCEAN  
Lindy Chapman

I love the process of brainstorming "blue ocean" strategies to see opportunities others are missing and create new frameworks in order to evolve with consumers.

Love the example of Cirque du Soleil.

Great conversation and panel Ed!
Geo-Politics
…BlackSwan
+Wild Card
converge 
impacting
supply/pricing, 
WorldTrade,
Talent displacement 
MARK HANSEN,
co-author,
CHICKEN SOUP,
talks with
 MARK COLO
Are you aware of
MICRO EDUCATION
for kids?
Meet Tamara.
Founder & CEO, Tamara Becker, ADAMOeducation.org
Tamara Becker is an educator with over 25 years of experience in traditional, charter, online and hybrid school models. She began her career as an elementary school teacher, with her roles evolving to director of special education, assistant superintendent and most recently, vice president of a large national education organization.
Driven by her love of learning, Tamara saw an opportunity to take the best from each education model to create the next evolution in learning – Adamo Education."      (source:azbigmedia.com)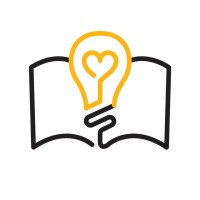 Adamo Education
Every child can learn and every student can be successful.
Education Administration Programs
Are you "mindful" or are you on autopilot "unconsciously" reacting to the challenges you face?
David McLean

, MA
"Between stimulus and response there is a space.
In that space is our power to choose our response. In our response lies our growth and our freedom" – Viktor E. Frankl
3 things that mindfulness can help you to develop:
Metacognition
This is the ability to choose at crucial times to simply observe what you are thinking, feeling, and sensing. It is like stepping out of a fast-flowing and sometimes turbulent stream onto the riverbank so you can actually see what's going on. When you learn to do this, you can better see your thoughts, feelings, sensations, and impulses for what they are. Without metacognition, there is no means of escaping our automatic pilot
Allowing
This refers to the ability to let what is the case, be the case. It's about meeting your experience with a spirit of openness and kindness to yourself and others. It's not about being passive or weak, but just facing up to what is actually going on in each passing moment. Without allowing, our criticism of ourselves and others crushes our ability to observe what is really happening
Curiosity
This means taking a lively interest in what has shown up in our inner and outer worlds. Without curiosity, we have no impetus for bringing our awareness into the present moment and staying with it
Acknowledgment: Megan Reitz & Michael Chaskalson – post based on their work- link in the comments below to their original article & ideapod for the infographic
#leadership #emotionalintelligence #chro
#wellbeing #mindfulleadership #mindfulness
Source:Horst Gallo
The tragedy in Ukraine reminds us that managing an international workforce is a huge responsibility and a difficult task to manage.
While managers and international HR teams do not face crises alone and are supported by other specialist teams, they are still dealing with dramatic events and their consequences for international employees.
---
  OLIVIER MEIER
Principal at Mercer | Helping Companies Go Global
Consulting, Data and Technology to Support Talent Mobility
---
Perhaps we have been using the concept of employee well-being or employee experience too lightly in the past.
The pandemic has already prompted many companies to go beyond pure rhetoric and develop comprehensive programs to protect the physical, mental, social and financial well-being of their employees.
Tailored support and risk mitigation measures are unfortunately required again as companies are forced to act decisively to support their employees affected by the conflict in Ukraine.
Companies are also reassessing their position in countries affected by sanctions, like Russia or Belarus, as well as monitoring the situation in neighboring countries impacted by the war.
Here are some important things to bear in mind when dealing with emergencies.
Providing Enough
of the
Right Kind of Support
The first step is to make sure that the basics are in place and that the company can rely on a robust network of providers to deal with difficult and emergency situations.
However, insurers and security providers cannot fully replace companies' in-house teams and their knowledge about employees.
Dealing with human implications and long-term consequences of emergencies remains the responsibility of HR teams.
Companies occasionally ask if they have to consider issues that are covered by insurance in hardship assessments. But insurance does not fully eliminate the hardship — in case of an emergency, expatriates still face risks until they are evacuated or can access treatment in a hospital meeting international standards.
Insurance does not replace a good process managed by the company and does not exonerate companies from paying a hardship allowance.
The same logic goes for security, housing, schooling and practical support.
Employees
Have Varied Needs
In an emergency situation, the initial focus of a company's response should be ensuring the safety of employees directly at risk.
However, many other employees may be impacted, including, for example, colleagues with family members affected by the war.
They may require different forms of assistance ranging from practical issues such as work flexibility to mental health and financial support.
Other employees might feel anxiety, frustration and the need to do something meaningful — they expect some guidance and suggestions from their organizations.
HR teams might not be aware of these issues, so it is important to reach out to all employees, open the channels of communication, and find out what their specific needs are.
Who and When ….to Evacuate?
Government sites provide recommendations for evacuations, but their guidance is insufficient. Different countries may provide different recommendations for their citizens at different points in time.
Companies with diverse expatriate workforces need a more structured approach and a clearer message.
Whether to evacuate requires consideration regarding who should make the decision to evacuate, who should be evacuated and when — especially in situations like the conflict in Ukraine.
But it is not necessarily safe to assume that the company will evacuate everybody in case of problems.
Should you only evacuate expatriates — or all employees?
Is it morally acceptable to differentiate? What are the practical implications if everybody has to be evacuated?
Consider locally hired foreigners who do not benefit from a guarantee of repatriation and who were not relocated by the company in the first place.
The company may find itself relocating employees to a third country that is not their home location or repatriating them to a home country that they left long ago and where they don't have accommodation, a local support network or family left.
Companies have to determine if they are going to evacuate their employees, only the family of the employees or ask their employees to stay as the situation could be under control.
The challenge is to understand the implications of these decisions and what message they send to both expatriates and local employees.
The situation in neighboring countries should also be monitored. The question of evacuation may also apply to countries beyond immediate conflict zones, for example, countries under sanctions like Russia and Belarus.
Giving the option to evacuate or not is leading to another issue — duty of care.
The Concept of
Duty of Care
Should employees be allowed to decide whether or not they want to stay in an area where others are evacuating? The risk is that flexibility and freedom of choice could lead employees to put themselves in harm's way or delay the decision to leave until it is too late.
The concept of duty of care is not limited to a legal obligation to protect employees — it extends into reputation and moral issues.
In the strict sense, duty of care is about taking all possible steps to ensure the safety, health and well-being of employees.
This is a legal requirement that companies cannot ignore.
The scope of duty of care is wider than many think, and it applies to the family of an employee if the family is relocated to the host location with the employee and sometimes when the family does not live abroad and just visits for a short period of time.
Experienced expatriates might be tempted to decide for themselves. But too much flexibility is a risk that cannot be mitigated by putting disclaimers in employees' contracts.
Duty of care is a matter of trust and credibility for the company, and it could affect recruiting and retention.
If a problem arises, the impact to the company's reputation could be significant.
Getting Out of the Country Is Only the First Step
The evacuation will trigger a host of consequences that companies and HR will have to deal with, such as:
How to deal with temporary accommodation in the home country or in a third country
Managing employees' physical and mental well-being after a traumatic experience
Providing schooling for the expatriate children
Ensuring continuity of work for relocated employee (remote working or re-assignment to new tasks)
Revising pay and benefits arrangements
Repatriating a couple of employees is not a problem, but when dealing with a large number of employees, these tasks take a completely different dimension and test the resources of HR teams.
Additional Burden Upon Repatriation: Compliance, Tax, and Immigration
HR might also have to deal with new compliance issues.
There are implications of unexpected repatriation or relocation in terms of tax, immigration and compliance — starting with basic ones, like securing visas and registering employees relocated at short notice.
Some of these considerations might seem mundane compared to the risks that employees have been facing, but as time goes on, HR teams and employees will be swamped with paperwork, costing companies and employees time and money.
Not All Companies Are Equal
When Dealing With Emergencies
Large multinationals operating routinely in hardship locations have robust support networks and processes to deal with emergencies. But this may not be the case for other companies with fewer resources, smaller operations on the ground or more limited experience in hardship destinations. In fact, almost 39% of organizations report that they do not have an evacuation policy in place or are still trying to develop one.
HR teams can reach out to companies operating in the same area to cultivate mutually beneficial support systems. This could involve pooling resources and developing a network to provide a detailed evacuation strategy and ongoing support for assignees and their families.
Making
a Meaningful
Contribution
The image of companies and its "employer brand" are tested in times of crisis. Employees will remember what was done and if their employer was true to its values and promises.
   I invite you to tell-your-story with me hosting you on GlobalTVtalkshow.com … low pricing … high value added … longterm positive PR … wonderful "reach" … contact me by text (+1)619.787.3100