From Publisher Ed Cohen …contact him… (+1)619.787.3100   publisher@globalbusiness.media   
Thank You to the team at LinkedIn for inventing LinkedIn then curating it.
A blessing!   
During 1980, I relo'd myself, the business USBOUND, +family from Boston to west LA. 
 Here's (click) a BackStory + have a look at the "product development" since then …
We invite you; become a subscriber, annual member
Your interview + speaking on TVtalkshow/radio each month; Nonstop PR 365days; Media Coaching/Prep 12months;  New biz intros/connx/month x12months;   100% guarantee                                                  Total Cost $1/day see details 
then contact Ed (+1)619.787.3100  publisher@globalbusiness.media      
Arizona booms; SoKorea LG invests $1.4 billion LG battery plant; thousands tech jobs INTEL xpands semi/chip invest Taiwan's semi leader investing $billions single-home (Zillow) $413K +28% fr '21 condos (avg) $310K, going up Temp housing avail ParadiseValley condo resort, adj golf contact Ed 619.787.3100 text Contact Publisher ED for referral to expert ReloAssist +Housing/RealEstate +Education
MENTAL HEALTH ISSUES as we re-enter. A timely, frank conversation with Zurich-based Angie Weinberger
Audience Locations Top10 Jan1 '22-Apr12 '22 says Google Analytics; (1) US (2) China (3) Canada (4) UK (5) Japan (6) India (7) Switzerland (8) France (9) South Korea (10) Australia
Brought to you and to the world by 
click
---
Launching soon:
LegalBriefing™
GlobalTVtalkshow series will discuss and present Global People Solutions™ providing a pathway… Navigating thru the Transformational Era™ we find ourselves living in today… where companies moving people across borders requires fluidity combined with agility™
Executive View:
MARK NAIDICZ, former big pharma GLOBAL HR executive discusses  "the great resignation" as "the great escape" and as a "recalibration of self-assessment and applications"...
Customer Testimonials
"Ed and I go back about 10 years, as I have been fortunate to work at a number of his in person conferences. Ed reinvented his business after COVID struck, and has created a great model to connect people around the world. Ed has the amazing gift of bringing people together to learn, share, and have fun." 
 — Mark Naidicz  – Currently serves as a Board Director and Advisor in the Human Resources, Education, and Construction services sectors.  Retired as Vice President Human Resources / VPBusiness HR, AbbVie
---
(Jun7 '21)  Hi Ed…507 people viewed my LinkedIn … must be due to your (interview) show yesterday. Thanks. Diane DiResta, CSP  (CSP-Certified Speaking Professional) is the speaking profession's international measure of professional platform skill; held by less than 2% of all speakers world-wide.) www.diresta.com Author- Knockout Presentations
STORY-TELLING  YOUR BRAND 
Tell-your-story in a conversational setting™  SEE HOW IT WORKS…
MEET  Elisabeth Constantin, founder/ceo, ABREO Career Services
Realtor/Relocation Director,  Gayle Glew
Corporate manager US
Corporate manager UK
Realtor/Relocation Director,   Chris Lechner
Emiko Shimabukuro, CEO, All Japan Relocation Inc
Meet Emiko, CEO; her motto  "I'm always thinking about what the customer is thinking…about their wants and their needs."
SHENGEN biz travel; beware!
Topia offers an automated solution to this, and other travel compliance risks through Topia Compass.
Leader
Competencies
Now
Required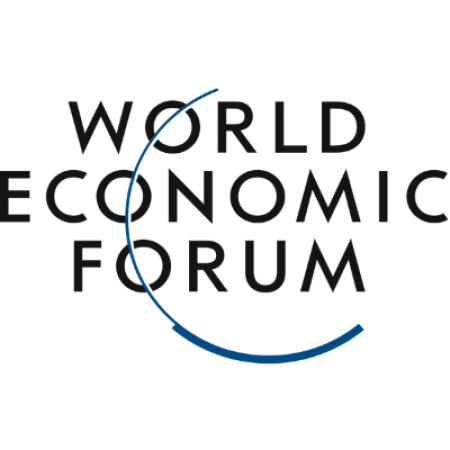 Essential
Skills
Required
… learn them now
---
SELF MANAGEMENT
WORKING WITH DIVERSE PEOPLE  
SOCIAL INFLUENCE SKILLS
ANALYTICAL THINKING AND INNOVATION
LEARNING AGILITY, ACTIVE LEARNING, LEARNING STRATEGIES
CREATIVE / COMPLEX PROBLEM-SOLVING
CRITICAL THINKING AND ANALYSIS
CREATIVITY, ORIGINALITY, INITIATIVE
EMOTIONAL INTELLIGENCE
TECH USE, MONITORING AND CONTROL
TECH DESIGN AND PROGRAMING
RESILIENCE, STRESS TOLERANCE, FLEXIBILITY
REASONING, PROBLEM-SOLVING, IDEATION
Acknowledgment: World Economic Forum; Future of Jobs Report 2020; #industry40 #futureofwork #chro #futureskills
Are you aware of
MICRO EDUCATION for kids?
Meet Tamara.
Founder & CEO, Tamara Becker, ADAMOeducation.org
Shakespeare "advises" on leadership;
stimulating dialog between Michael Gates and Steven Howard
Live,Work, Retire Abroad
 Emily Bron is an expert advisor on
INTERNATIONAL LIFESTYLE and LIVING ABROAD, WORK FROM THERE
…
click logo
Emily Bron, Owner and Advisor, International Lifestyle Consulting

cell # 647-292-4109 (WhatsApp)    www.emilybron.com
GlobalTVtalkshow series presents MEDIA TRAINING featuring DIANNE DEVITT coaching you how to become Camera-Ready for your  Close-Up
BLUE
OCEAN  
Lindy Chapman

I love the process of brainstorming "blue ocean" strategies to see opportunities others are missing and create new frameworks in order to evolve with consumers.

Love the example of Cirque du Soleil.

Great conversation and panel Ed!
View from CapeTown,
South Africa
Carla Paganoni Bustani
INDIGO Consulting
Founder & Organizational Development Consultant
Geo-Politics …
BlackSwan +Wild Card
converge 
impacting
supply/pricing, 
WorldTrade,
Talent displacement 
and brought to you and the world by 
Luxury 2 bedroom apartment for rent, close to Tokyo Midtown and adjacent to Hinokicho Park.
Rent: JPY 1,200,000/month  (Google Translate; $9,232.66 (USD) a month).
Layout: 2 BR + 1 Bath (100.05㎡)
Details: https://bit.ly/3FEvF3y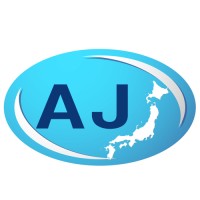 Professional Customized Services
We customize our services to meet the needs of each assignee to help make the transition to live in Japan smooth as possible. Great experiences await you in Japan!
KIDS in TOKYO:
Looking for fun activities to do or places to go with your children in Tokyo? Here is a list full of places for you to consider when planning a day out with your children.
MARK HANSEN,
co-author,
CHICKEN SOUP,
talks with
 MARK COLO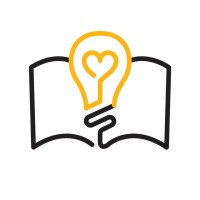 Adamo Education
Every child can learn and every student can be successful.
Education Administration Programs
FINDneuroHELP.org  501c3 an IRS recognized charity.
Click it… check-it-out 
This established charity helps people impacted by Parkinsons, Alzheimers, MS, ALS.   GLOBALBUSINESSnews.net   creates awareness of the good works and good people associated with FINDneuroHELP.orgthru PR info, program speaking roles, and, by developing, producing, broadcasting and distributing MEDICAL TVtalkshows (click learn more)
Source:Horst Gallo
The tragedy in Ukraine reminds us that managing an international workforce is a huge responsibility and a difficult task to manage.
While managers and international HR teams do not face crises alone and are supported by other specialist teams, they are still dealing with dramatic events and their consequences for international employees.
---
  OLIVIER MEIER
Principal at Mercer | Helping Companies Go Global
Consulting, Data and Technology to Support Talent Mobility
---
Perhaps we have been using the concept of employee well-being or employee experience too lightly in the past.
The pandemic has already prompted many companies to go beyond pure rhetoric and develop comprehensive programs to protect the physical, mental, social and financial well-being of their employees.
Tailored support and risk mitigation measures are unfortunately required again as companies are forced to act decisively to support their employees affected by the conflict in Ukraine.
Companies are also reassessing their position in countries affected by sanctions, like Russia or Belarus, as well as monitoring the situation in neighboring countries impacted by the war.
Here are some important things to bear in mind when dealing with emergencies.
Providing Enough
of the
Right Kind of Support
The first step is to make sure that the basics are in place and that the company can rely on a robust network of providers to deal with difficult and emergency situations.
However, insurers and security providers cannot fully replace companies' in-house teams and their knowledge about employees.
Dealing with human implications and long-term consequences of emergencies remains the responsibility of HR teams.
Companies occasionally ask if they have to consider issues that are covered by insurance in hardship assessments. But insurance does not fully eliminate the hardship — in case of an emergency, expatriates still face risks until they are evacuated or can access treatment in a hospital meeting international standards.
Insurance does not replace a good process managed by the company and does not exonerate companies from paying a hardship allowance.
The same logic goes for security, housing, schooling and practical support.
Employees
Have Varied Needs
In an emergency situation, the initial focus of a company's response should be ensuring the safety of employees directly at risk.
However, many other employees may be impacted, including, for example, colleagues with family members affected by the war.
They may require different forms of assistance ranging from practical issues such as work flexibility to mental health and financial support.
Other employees might feel anxiety, frustration and the need to do something meaningful — they expect some guidance and suggestions from their organizations.
HR teams might not be aware of these issues, so it is important to reach out to all employees, open the channels of communication, and find out what their specific needs are.
Who and When ….to Evacuate?
Government sites provide recommendations for evacuations, but their guidance is insufficient. Different countries may provide different recommendations for their citizens at different points in time.
Companies with diverse expatriate workforces need a more structured approach and a clearer message.
Whether to evacuate requires consideration regarding who should make the decision to evacuate, who should be evacuated and when — especially in situations like the conflict in Ukraine.
But it is not necessarily safe to assume that the company will evacuate everybody in case of problems.
Should you only evacuate expatriates — or all employees?
Is it morally acceptable to differentiate? What are the practical implications if everybody has to be evacuated?
Consider locally hired foreigners who do not benefit from a guarantee of repatriation and who were not relocated by the company in the first place.
The company may find itself relocating employees to a third country that is not their home location or repatriating them to a home country that they left long ago and where they don't have accommodation, a local support network or family left.
Companies have to determine if they are going to evacuate their employees, only the family of the employees or ask their employees to stay as the situation could be under control.
The challenge is to understand the implications of these decisions and what message they send to both expatriates and local employees.
The situation in neighboring countries should also be monitored. The question of evacuation may also apply to countries beyond immediate conflict zones, for example, countries under sanctions like Russia and Belarus.
Giving the option to evacuate or not is leading to another issue — duty of care.
The Concept of
Duty of Care
Should employees be allowed to decide whether or not they want to stay in an area where others are evacuating? The risk is that flexibility and freedom of choice could lead employees to put themselves in harm's way or delay the decision to leave until it is too late.
The concept of duty of care is not limited to a legal obligation to protect employees — it extends into reputation and moral issues.
In the strict sense, duty of care is about taking all possible steps to ensure the safety, health and well-being of employees.
This is a legal requirement that companies cannot ignore.
The scope of duty of care is wider than many think, and it applies to the family of an employee if the family is relocated to the host location with the employee and sometimes when the family does not live abroad and just visits for a short period of time.
Experienced expatriates might be tempted to decide for themselves. But too much flexibility is a risk that cannot be mitigated by putting disclaimers in employees' contracts.
Duty of care is a matter of trust and credibility for the company, and it could affect recruiting and retention.
If a problem arises, the impact to the company's reputation could be significant.
Getting Out of the Country Is Only the First Step
The evacuation will trigger a host of consequences that companies and HR will have to deal with, such as:
How to deal with temporary accommodation in the home country or in a third country
Managing employees' physical and mental well-being after a traumatic experience
Providing schooling for the expatriate children
Ensuring continuity of work for relocated employee (remote working or re-assignment to new tasks)
Revising pay and benefits arrangements
Repatriating a couple of employees is not a problem, but when dealing with a large number of employees, these tasks take a completely different dimension and test the resources of HR teams.
Additional Burden Upon Repatriation: Compliance, Tax, and Immigration
HR might also have to deal with new compliance issues.
There are implications of unexpected repatriation or relocation in terms of tax, immigration and compliance — starting with basic ones, like securing visas and registering employees relocated at short notice.
Some of these considerations might seem mundane compared to the risks that employees have been facing, but as time goes on, HR teams and employees will be swamped with paperwork, costing companies and employees time and money.
Not All Companies Are Equal
When Dealing With Emergencies
Large multinationals operating routinely in hardship locations have robust support networks and processes to deal with emergencies. But this may not be the case for other companies with fewer resources, smaller operations on the ground or more limited experience in hardship destinations. In fact, almost 39% of organizations report that they do not have an evacuation policy in place or are still trying to develop one.
HR teams can reach out to companies operating in the same area to cultivate mutually beneficial support systems. This could involve pooling resources and developing a network to provide a detailed evacuation strategy and ongoing support for assignees and their families.
Making
a Meaningful
Contribution
The image of companies and its "employer brand" are tested in times of crisis. Employees will remember what was done and if their employer was true to its values and promises.
Publisher's  
GUEST  EDITORIAL
Hirschberg, Baden-Württemberg  
Germany
---
While preparing for our Mobility conference last October, I was asked what I would do if ….
I had the opportunity to lead
a major HR Global Mobility program.
I came up with three focus areas:
Beyond Mobility
Individualize
Grow up    
source:
LinkedIn 26 March 22 
David McLean
Are you hiring & promoting for expertise or attitude?
---
Why don't organizations hire for attitude and train for expertise?
One of my favourite authors and speakers is Seth Godin. I highly recommend Seth's blog posts and today I am sharing his post from today with you:
Expertise vs Attitude
by Seth Godin
The typical online job site lists millions of jobs. And just about every one of them is a cry for expertise.
From the title to the requirements, companies hire for expertise.
Logic helps us understand that only one out of ten people are in the top 10% when it comes to expertise. And that means that most companies are settling for good enough. If the organization needs people with expertise in the top decile, they're going to have to pay far more and work far harder to find and retain that sort of skill.
So most companies don't try. They create jobs that can be done pretty well by people with a typical amount of expertise.
That means that the actual differentiator in just about every job is attitude. From plumbers to carpenters to radiologists to pharmacists, someone with extraordinary soft skills (honesty, commitment, compassion, resilience, enrollment in the journey, empathy, willingness to be coached… the real skills that we actually care about) is going to outperform.
If this is so obviously true, then why don't organizations hire for attitude and train for expertise?
Acknowledgment: Seth Godin & infographic by Jagan Mantha
#leadership #recruitment #talentacquisition #talentmanagement
INTERFACE   
PAUL FALCONE
Building Your Team's Performance—Discover how to navigate some of the toughest employee relations challenges that corporate leaders face every day. This course leads participants through improving team communication, improving formal documentation, strategies to avoid litigation, and inspiring increased engagement.
First Time Manager – Discover how to navigate the challenges and opportunities that stem from leading and managing your employees effectively. In this course, first time leaders learn how to build trust and relationships with team members, how to avoid the pitfalls many managers encounter, and how to improve formal documention.

Ignore Your Customers

(And They'll Go Away)—Discover how to create an organization where it's clear (internally and externally) that customers are the most important part of the business. Participants learn how to retain a higher proportion of existing customers while attracting new customers in a way that is nearly immune to competitors.
A Mind for Sales – Discover how to become a top-performing salesperson including having the right mindset, how to leverage your greatest assets, how to avoid mind traps that drive focus away from the activities that create value, and how to take the lead with prospects and customers by understanding the process to transform their needs into sales.


---