You deserve BEST media advice
Media coach/prep be "camera ready"
Yes, we help you, your brand
365days proPR +intros; subscriber @$1/day 
JOIN, contact Ed for a no-obligation discussion publisher@globalbusiness.media
172,862 audience pagevus Jan1'20 - May2'22 400 TVprograms developed, distributed global 1,500 audience pageviews avg/wk since 1/1/22 advertise global 7/24/365 $1/day le club GlobalPress invites you; join @$1/day become a member txtED (+1)619.787.3100 new members TVinterviews 1/month x12 your own TV show... we build it 4u... broadcast it media prep/coach free to members le club GlobalPress get a quote from Ed (+1)619.787.3100 ...WA ok Our fav CHARITY FindNeuroHelp.org we fully support ideals, good work, personal actions taken by Mark Colo, coFounder/Director, current Parkinson's patient
Relocation-TVtalkshow™
presents a conversation with Chis Lechner, founder & ceo, Weichert GLOBAL POINT
LegalBriefing-TVtalkshow™
presents a conversation with Liz Stern, Partner with MayerBrown
https://youtu.be/LU7ni25mV5s
Developing Global People Solutions to help clients navigate thru the transformational era we are in today
Medical WellBeing-TVtalkshow™
presents a conversation with Emiliana Borrelli, PhD; Knight in the Order of the "Légion d'Honneur"
Education-TVtalkshow™
presents a conversation with Tamara Becker, founder & ceo, ADAMOEducation.org
CSuite-TVtalkshow™
presents a conversation about BlueOcean thinking; role of EQ 
https://youtu.be/kNz_TxQ89uA
TalentMobility-TVtalkshow™
presents a conversation with Mari-Liis Garcia, Paris-based Intl Mobility Facilitator; advisor to B2B clients of Helma International https://youtu.be/iZPs1m0ZFTc
Broadcaster Ed 
#linkmaker™
GlobalTVtalkshows bring together business people from across silos and industries, from across time and space, from across borders and cultures.
Using the low cost, very effective #globaltvtalkshow we make intros happen enabling talk and idea X, enabling rapport and comfort. 
Yes, we help people who enter as strangers, leave as friends learning from each other, building on an initial rapport that could last years, if lucky.
Introducing you to DENISA GORAN, Romania-based social media expert
LegalBriefing™ 
Coming soon to
Elizabeth Espín Stern
https://www.mayerbrown.com/en
Washington DC Office Managing Partner
Partner & Head, Global Mobility & Migration
T +1 202 263 3825 | M +1 202 321 8544
MedicalTV
HEALTH &
WELL-BEING™ 
AVITAL
 HAPPINESS is HEALING
C-SUITETVtalkshow™ 
PHILIP BERRY
TOP LEADERS NOW REQUIRED TO HAVE THESE SKILLS
VOICES BEYOND LIMITS  Mexico
Meet NYC's
LUISA MENDOZA
Human Connector  /  Spirit to Serve
11 countries   20 voices
AGILE WOMEN LEADERS  
Zurich-based ANGIE WEINBERGER presents workshops and counseling for people in global transition
BEST COMPANY LEADERS "walk their talk" every day by walking-around and speaking with the talent … saying these things … every day.
  Are you doing it?
1, THIS IS THE SITUATION
2, HERE'S WHAT WE ARE DOING
3, WHAT DO YOU NEED?
4, TELL ME MORE
5, REMEMBER OUR VALUES
6, I TRUST YOU
7, YOU CAN COUNT ON ME
8, WE CAN DO BETTER
9, … tell me, what's your #9?
---
Reference: Dr David Weiss, Toronto
Inc.com
By: Bill Murphy Jr.
#innovation #leadership #HR #HRC #CHRO #CEO #CMO #CFO #CIOs #coaching #culture #teams #training #strategy #trust #mindful #creativity #ideas #agile #customers
 What about?
EXEC 
Milano's
Myriam Callegarin
How To Unlock Your
Power of INFLUENCE
MARK NAIDICZ
Executive-in-Residence
Marquette University
AsiaPac International Women in Business
GlobalTVtalkshow™#breakthebias
MedicalTV
HEALTH &
WELL-BEING™ 
Parkinsons "Unplugged"
MedicalTV
HEALTH &
WELL-BEING™ 
Stem Cell Researcher
Dr Jeanne Loring  world-renown research scientist
MedicalTV
HEALTH &
WELL-BEING™ 
get  BETTER RESULTS
 REBOOT YOUR BRAIN
 Dr. JUSTIN J KENNEDY
MARK NAIDICZ
MedicalTV
HEALTH &
WELL-BEING™ 
Shelly  
Founder,

Pandemic of Love
Brought to you and to the world by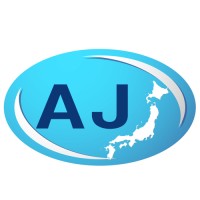 please click, learn more about us  
---
Here's an informal, brief intro to EMIKO SHIMABUKURO, CEO, ALL JAPAN RELOCATION. We interviewed Emiko on GlobalTVtalkshow.com; we learned about Emiko's business thinking, her motto: "I'm always thinking about what the customer is thinking…about their wants and their needs."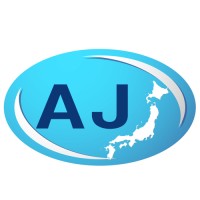 Outsourcing
Offshoring Consulting
Professional Customized Services
We customize our services to meet the needs of each assignee to help make the transition to live in Japan smooth as possible. Great experiences await you in Japan!
OMOTENASHI  "mindset"
EXECUTIVETVtalkshow™ 
GUANXI
GUANXI is deeply entrenched in Chinese society,  refers to personal relationships, networks, and connections.  Guanxi is composed of two Chinese characters, guan 关 gate and xi 系 connection.
EXCLUSIVE INTERVIEW
author, DR. ANDREW WOODS
---
Coming soon; weekly talkshow
MEDIA Coaching
Being CAMERA-READY 
Dianne Devitt coHost
EXECUTIVETVtalkshow™ 
Sundae
Helps Talent Excel Abroad
South Africa-based expat 
 https://www.linkedin.com/in/sundaesch…​ 
Intercultural Strategist; C-Level Coach; Host of Expat Happy Hour;
and…on the Forbes Coaches Council
TRAVELTVtalkshow™ 
1st book published, now meet the author,
ROB MAISEL