Mirela Marin
Toronto
Global Mobility Leader Inspiring teams around a common vision of success and excellence.
Proud of a progressive career with a wide range of mission-critical initiatives within market-leading organizations, I excel at envisioning and spearheading leading-edge, global HR strategies by capitalizing on a strong business acumen and deep understanding of the big picture.
A proficient strategic thinker, my breadth of expertise across all aspects of HR allows me to build key partnerships with various decision makers, COE's, and vendors to align activities with the corporate mission, while ensuring ongoing adherence to all regulations, policies, and procedures.
I have also established myself as a mobilizing leader who can navigate effectively across all levels and functions of global organizations to build bridges between groups, drive operational synergies and efficiencies, optimize talent development and retention, and champion a collaborative, client-focused culture.
Stephen McGarry
New York
https://www.linkedin.com/in/stephenm4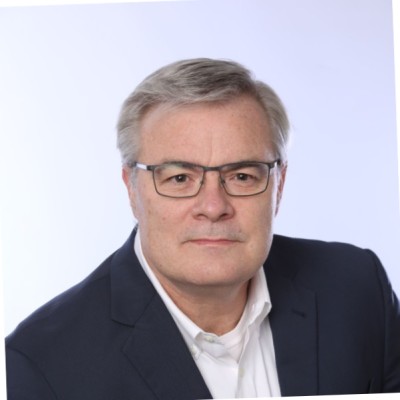 I am an experienced Global Mobility executive that believes a Mobility program should continue to grow and change as the environment and conditions continually change.
A policy and program should continue to transform and grow as the company itself grows and changes.
This is one of my passions.
The better the program, the better for the Company and the better employee experience.
To me, the job is different every day. Each employee I deal with is different than the ones before them, and have their own set of personal circumstances that need to be adhered to. 
Every person I deal with, whether they be a transferee, or a Corporate HR client, makes the job different on a daily basis.
I also revel to make sure my company's employees are properly cared for during one of the most stressful times in a person life, moving, whether it be between offices, states or countries, with little to no impact on their family's personal lives and the employee's professional life. 
Moving people is the basis of the job and making them happy is what we need to do.
Paula Caligiuri, PhD
Boston
Distinguished Professor at Northeastern University,
Founder and CEO of Skiilify, Author
I am an I/O psychologist dedicated to helping companies, teams, professionals, and students become effective in today's complex global environment.  As an academic, I am a D'Amore-McKim School of Business Distinguished Professor of International Business and Strategy at Northeastern University  As a consultant, I am president and co-founder of Skiilify, working extensively with leading organizations and universities on the selection and development of culturally agile students and professionals.
It is an honor for me to be named one of the most prolific authors in international business for my work in the areas of expatriate management, global leadership development, and cultural agility, I have authored or co-authored several articles and books – including Cultural Agility: Building a Pipeline of Successful Global Professionals and Build Your Cultural Agility.  Appreciative of my educational opportunities, I hold a BA in Psychology from Canisius College and a PhD in Industrial and Organizational Psychology from Penn State University.  I am a Fellow of both the Society for Industrial and Organizational Psychology (SIOP) and Academy of International Business (AIB).
Sandrine Bardot
https://www.linkedin.com/in/sandrinebardot
Dubai
Boutique Total Rewards Consultancy of the Year 2022 – UAE.jpg
I received the Boutique Total Rewards Consultancy of the year 2022 from MEA markets publication
Country Director Switzerland & Middle East
Geneve
Driven by a passion for innovation and problem-solving, I am a results-oriented professional with extensive experience in global mobility and executive search across diverse international markets. With a solid background in international business management and a deep understanding of cultural nuances, I have successfully led and managed talent acquisition projects in multiple countries, leveraging my expertise in cross-border recruitment and talent relocation.  My journey in global mobility and executive search has taken me to new horizons, where I have worked closely with organizations, identifying and securing top-tier executive talent that aligns seamlessly with their strategic objectives.
Sue (Kallenbach) Shinomiya
Co-author, 
Business Passport to Japan:
An essential guide for doing business in Japan
---
globalbusinesspaaport.com    
 https://www.linkedin.com/in/sue-shinomiya/
Portland, Oregon
---
---
Finding-out about culture and business essentials for Japan, as well the latest trends and current events impacting Japan's business world and beyond.
---
Facilitator, and author specializing in global business effectiveness, cultural competency and inclusive leadership for corporations, virtual global teams and individuals.  Her consulting and training work has included nearly ten years in Japan, and six years as an on-site consultant and project manager at Intel Japan.  Her work has taken her to Japan, India, Korea, Germany, Canada, Brazil, Myanmar and Mexico.  She speaks Japanese and has studied Mandarin Chinese.  She is on the Advisory Council to the Board of Directors of SIETAR-USA, and attended the Summer Institute of Intercultural Communication in Portland 11 times.
Sandra Corona
Saudi Arabia
Values & Beliefs Decoder by applying empirically grounded strategies.
Transformational Coach, specialize in guiding Leaders and Expatriates on their path to self-development and fostering a sense of cultural belonging.
LaShell Tinder  GPHR, GMS
Global Talent Mobility & Change Management Professional
click
New Jersey
Yen LeBavis
Manager, Global Mobility at GIA
(Gemological Institute of America)
Brussels
I truly believe that growth comes from building and nurturing successful partnerships and that failure often stems from cultural barriers.
As a seasoned immigration professional, I have spent my career working to empower others by recognizing, respecting and valuing individuals in order to create high functionating teams and collaborative cultures.
I believe that the key to success is taking an inclusive approach and focusing on bringing out the best from each member of the team.
Doreen Cumberford
Mexico
https://www.linkedin.com/in/doreenmcumberford
We can sometimes sweep the dark side of expatriation under the carpet, but when we shine the light on it, the process is transformed! Join us today as we shine a light on Repatriation and the life-reset that it can be!
I work with returning executives, accompanying spouses and families who have completed overseas assignments. I help them recover and debrief from their last overseas experience. Re-entry can be a rough and rocky road, fraught with hidden expectations and tough choices. Many suffer in silence, prolonging and postponing the terrific productive lives they could be enjoying
I solve this!  I help Returnees discover and articulate their next grand vision then take the building block steps towards it. helping them navigate their transition to create their next great adventure. Specifically, I help them move from reminiscing to reinvention.  After living in seven countries over four decades, I have returned several times and to different home countries am intimately familiar with the process and trained as a coach and mentor to support and assist others.
BROADCAST AUDIENCE  VIEWS 
GlobalBusinessNews.net  +  GlobalTVtalkshow.com
  20,750      1 Jan 23  –  19 May 23;
231,028      1 Jan 20  –  19 May 23; launched GlobalTVtalk early 20
560,487      1 Jan 15  –  19 May 23; joined Google Analytics 1 Jan 15