Provence
Mark Anderson, long-time travel advisor,  commented: "I remember telling a client once that if I had 2 weeks to live, I'd spend it driving the back roads of Provence. 
I first went there when I was 20, camping on the beach and living on $5. a day. 
Yes, I'm heading back there again next month for 2 weeks. Pre-pandemic, I've been many times.
We will be exploring by car, staying in hill towns, eating and wine-tasting in the cafes.
But this time… my budget has expanded."
---
---
SO…
Why is PROVENCE so very special?
INFO SOURCE;  https://www.provenceweb.fr/e/maps.htm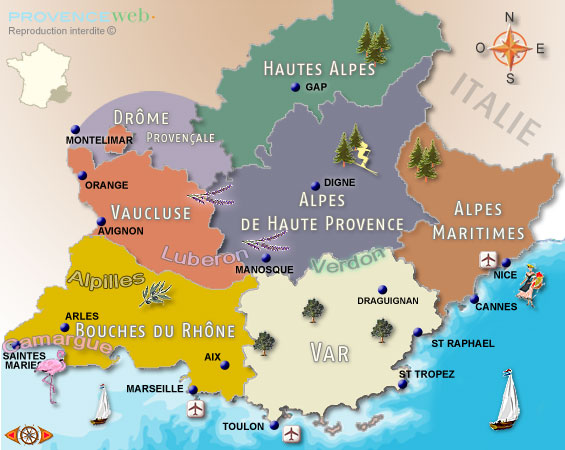 "Vineyards in Provence are spoilt by nature,
with the climate and soil conditions ideally suited
to producing a huge variety of wines."

 Aix en Provence Coteaux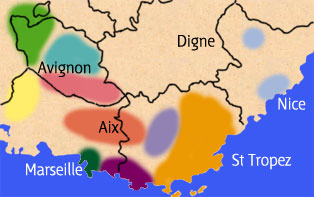 Coteaux des Baux


 Vignoble de Cassis wines


 Bandol winesl


Côtes de Provence

 Coteaux Varois


 Côtes du Luberon


 Côtes du Ventoux


 Côtes du Rhône


 Bellet wines