Produced "live" / broadcast 
2  AUGUST   
Global LatAm™ 
"Latin America's trade relationships offer a fascinating insight
into its economic patterns and potential growth avenues."
       Ed,
Conference Developer & Moderator
Editor & Broadcaster
+1 619 787 3100
publisher@globalbusiness.media
hola de mi parte en San Diego y buenos dias para ti; 
olá de mim em San Diego e bom dia para você; 
and hello from me in San Diego. 
I'm grateful to you, truly honoured to be able to produce this unique program for the purpose of providing continuing business education and to better enable networking and idea exchange and rapport-building from across time and space, from across borders and cultures, from across industries and silos, and from across generations…to meet here.
YES I'm a LINKMAKER™
---
---
---
OK now here we go… Do you know  ?
Latin America's trade relationships offer a fascinating insight into its economic patterns and potential growth avenues.
Full story: https://lnkd.in/e3D-zPVX
With over $1T worth of goods and services exchanged in 2021 between Latin America and two of the world's largest economies – China and the US – it's clear that the region is deeply interconnected with global trade.
Pivotal to this exchange are partnerships like the one between China and Brazil, driven by commodities, and US and Mexico, fortified through substantial North American economic integration.
Surprisingly, Germany – Europe's industrial powerhouse with just 80M people – saw two-way trade with Latin America reach nearly $60B in 2021.
This figure almost doubles the total bilateral figure between Latin America and the continent of Africa, which houses over 1.2B people.
Intra-regional trade within Latin America topped over $165B in 2021.
Strengthening these commercial links between major economies such as Argentina, Chile, and Colombia, is vital for the region's long-term growth and development, paving the way for better jobs, opportunities, and increased political integration.
Steven Howard
Mexico City & LAmetro
Gold Medal for 
Humony Leadership 
In awarding Humony Leadership a Gold Medal, the Nonfiction Authors Association called the book "a significant work with an important message.  Read or download the press release on this significant industry recognition: Gold Medal for Humony Leadership
James Moss
London  –  New York  –  Dubai  –  The Bahamas
Talent Masterminds
&
Mobility
Management
Patricia Maria Neia Tavares
São Paulo, Brazil
linkedin.com/in/patricia-maria-neia-tavares-1935289
Country Director @ K2 Corporate Mobility,
Brazil Talks Latam Talks.
Global Mobility is my passion!
Mentor for women at IVG
Learn always, share my knowledge and grow with the Global Mobility community is my purpose at this time in life!
20+ years of experience in Human Resource operations, Expat Management, Global Mobility, Talent and Career development, Talent retention, Project Management, Internal Control and People Risk administration.
Delivery oriented, I am always seeking the best results for the company, but never forgetting employee experience and the importance of human touch!
Decision taking, conflict resolution, people relationship and coaching are some of my other strong skills.
Self motivated and always looking for new challenges and growth.
Rita  Hernandez
linkedin.com/in/rita-hernandez-8518a516

Miami metro/Weston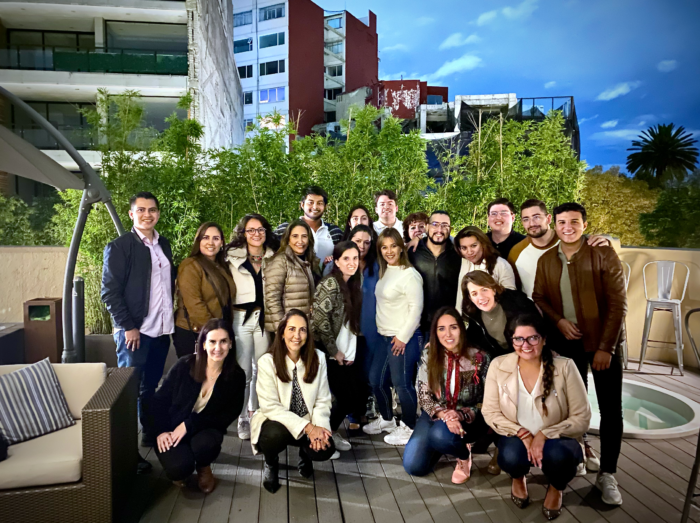 Our Beginnings
PremierDS was founded in Miami, US in 2001. Initially launched with just eight countries and thirteen team members in early 2012, we experienced rapid growth. Within the first four years, PremierDS expanded to encompass five corporate entities, four regional offices, 27 countries of coverage, and over 100 team members. Our growth trajectory continued in 2015, with the addition of our Immigration Solutions division, which solidified our position as a leading provider of Immigration & Relocation Services for our Partners & Clients.
Today, we dominate the region with coverage in 33 countries and over 300 team members dedicated to delivering Service Excellence.
Adriana Fuentes
Directora de Cuentas Marketing-Publicidad- RRPP
Autora de: When Strong Women Speak, Strong Women Listen
linkedin.com/in/adriana-fuentes-díaz
Mexico City
15 years of experience in Marketing and Advertising mainly with Premium brands from several sectors, such as: automotive, consumer, financial and beauty care.
Specialist in generating creative strategies and innovative advertising and communication campaigns, as well as loyalty programs and products to create leading brands.
Expert in the management of important accounts in Mexico and Latin America, as well as regional adaptations.
Capable of creating and maintaining strong and productive associations with clients.
High capacity to manage comprehensive strategies ranging from market studies and testing including the handling of means of communication, events and public relations.
Winner of international awards such as Cannes, Ojo de Iberoamérica and D&AD.
Jorge Flores  GMS-T
Global Mobility | Business Development | Immigration Lawyer
Business Development Manager
USA & LATAM
LARM USA, Inc.
7900 Oak Lane. Suite 400, Miami Lakes, FL 33016 – USA
Phone: 954-239-4081 (ext. 105)
…and now a word about  us
… SPEAK TO THE WORLD OF BUSINESS PEOPLE
BROADCAST 
AUDIENCE 
 8,703 May 23-June 21 + 138% over previous 30days
  23,177   1 Jan 23 – 5 June 23;
233,455   1 Jan 20 – 5 June 23; launched GlobalTVtalkshow early '20
562,914   1 Jan 15 – 5 June 23; joined GoogleAnalytics 1 Jan '15                           
---
---
WHEN  and WHERE ? 
January 2020  –  June 2023  (by volume of audience page-views)
1, US;     2, LONDON/UK;     3, SHANGHAI + BEIJING + HONG KONG;   
4, INDIA;     5, CANADA;    6,  NETHERLANDS;    7, MANILA;    8, PARIS;   
9, SINGAPORE;    10,  RIO + SAO PAULO;     11,  DUBAI/UAE;    12, ITALY;   
13, AUSTRALIA;   14, IRELAND;   
15, ISRAEL;   16, JAPAN;   17, AUSTRIA;     
18, SWITZERLAND;   19, SOUTH KOREA;    20,   PAKISTAN
audience infosource: GoogleAnalytics
Our favorite CHARITY findneurohelp.org
From all revenues
we are able to continue to expand building awareness
of the charity
across the business community.
Please become a member of
GLOBAL PRESS CLUB ™  click to learn about the 11 tangible benefits and the SWEETNER…
You win 11 ways  … and the charity wins, for sure.
So thank you for considering.
Watch
click the link to watch a program,
learn about medical scientific research underway about Parkinson's
and other
neuro-based afflictions.