Conference produced by GLOBALPressClub / become a member members make new connex every month all members receive 3 speaking roles/month; 2TV 1audio member's logo-link displayed 7/24 each month member's blog/company news each month members receive media coaching +practice each month 100% money-back guarantee on service quality/delivery click to read about GlobalPressClub email ED publisher@globalbusiness.media The SMART MONEY way to buy adspace + get GlobalPR
GLOBAL  LONDON
7 DEC
CANARY WHARF
Host & Facilitator
8 Canada Square, Level 34, Canary Wharf,
London, E14 5HQ
---
Our purpose: 
Opening up a world of opportunity
– explains why we exist.
We're here to use our unique expertise, capabilities, breadth and perspectives to open up new kinds of opportunity for our customers.
We're bringing together the people, ideas and capital that nurture progress and growth, helping to create a better world for our customers, our people, our investors, our communities and the planet we all share.
HSBC is one of the world's largest banking and financial services organisations. 
We serve more than 40 million customers through four global businesses: 
Retail Banking and Wealth Management,
Commercial Banking,
Global Banking and Markets,
and Global Private Banking.
Our network covers 65 countries and territories in Europe, Asia, the Middle East, Africa, North America, Latin America.
WORKSHOP CONTENT HIGHLY INTERACTIVE    
Global Trade
+

Global Business 
require well-prepared, compliant, and continuously coached / developed
Globally Mobile Talent
 Creating an investment attitude
… a culture for resilience, upskilling + reskilling  
• Duty 2 Care
• Assignment styles… Re-imagining Talent Mobility… Re-purposing… Repatriation and Talent Asset  Retention
• Communicating Clearly  
• Tech  A I  integration
• Compliance:  Tax / Legal
• Global Employment / Global HR Transformation
• Banking with a global view
 Andrew Elliman – AGS Worldwide;  Kulvinder Singh Shokar – HSBC;  Ed Cohen, Conference Developer & Moderator
---
ABOUT THIS WORKSHOP
First, a clear definition of terms:
Global trade / international trade is simply
the import / export of goods / services across borders.
(a) Goods and services that enter into a country for sale are called imports.
(b) Goods and services that leave a country for sale in another country are called exports.
Second,
benefits of global business, global trade, and prepared/trained globally mobile talent.
More Job Opportunities; diverse talent development virtual and in-person

Expanding Target Markets & Increasing Revenues 

Improved Risk Management; growing more knowledge

Greater Variety of Goods Available 

Better Relations Between Countries … across borders, across cultures

Enhanced Company Reputation; be the Best Place to Work

Dynamic opportunities to Specialize … global to local and the reverse
Morning session in-person
10   IGNITING  '24
Ed Cohen, Conference Developer&Moderator; Editor&Publisher, GlobalBusinessnews.net; Producer&Broadcaster, GlobalTVtalkshow.com
---
ENERGIZING  '24 
Andrew Elliman, European Business Development Head, AGS Worldwide
How has global mobility evolved to consider employee wellbeing while improving ROI?
Companies have been sending their top employees to all corners of the globe since the 1800s. However, over the past decades, a new focus on employee experience has completely transformed relocation support policies.
Discover what triggered this change: https://lnkd.in/eigapMbK
ANDREW KELLY
Tax Partner
Andy has worked within the Expatriate tax services field for over 20 years. His main focus is advising companies and individuals on the cross-border tax and social security implications of international assignments, working closely with payroll, finance and HR functions to ensure all aspects of the secondment operate in a cohesive and tax efficient manner. This assistance extends to the establishment of global assignment policies, structuring of individual assignments and remuneration packages and liaising with HMRC on individual and employer level issues. Andy works closely with the firm's International Corporate Tax and Transfer Pricing teams due to the increasing interaction of these areas with international mobility tax matters.
He has worked previously within the Big 4 prior to joining BDO in September 2005. Andy's client portfolio consists of corporations ranging from those with start-up overseas operations to established international businesses with sizeable expatriate populations.
Andy has an incisive insight into the issues that confront expatriates from his own experience having worked overseas in
Japan for over 2 years. After having qualified as a US enrolled agent in 2002, Andy became a Chartered Tax Advisor in 2003.
11
   Leadership
Kulvinder Singh Shokar
Business Development Manager
Overseas Indian Wealth and Personal Banking
HSBC UK
---
Oliva Chan
Group Sector Head: Technology and Gig Economy
Employee Banking Solutions HSBC
People at moveassist.com  have been behind some of the most significant innovations in global mobility over the last 30 years. 
Robby Wogan
Afternoon session will be virtual and in-person.
All morning attendees/participants cordially invited to use their devices (with headset/earbudds w/mic) to participate/engage in all discussions
13:30 – 15:45  
Workshops … Highly Interactive
Moderators:  Andrew Elliman  +  Ed Cohen
WHY HAS THE FOCUS SHIFTED FROM
TALENT MOBILITY TO
EMPLOYEE EXPERIENCE ?
Global Mobility has been on a journey over the last 150 years.
Longer even.
It will surprise many that it has been around since at least the days of the East India Company.
Yvonne Quahe
   DUAL CAREER situational coaching
 Adaptability of International Assignees
World Bank Family Network
World Bank Group, Washington
linkedin.com/in/yvonne-quahe-6083ab32
---
author
Tosin Adenrele
Global Mobility
Regional Lead – EMEA
IQVIA
---
Tosin has worked as a Global Mobility Professional for over ten years with worldwide companies across multiple industry sectors such as FMCG, Non-Profit, Financial services, Oil and Gas, Pharmaceutical and Technology.
Since Tosin began her career as a Global Mobility Analyst, focusing on the EMEA Region, she has become known throughout the Global Mobility Industry as a "problem solver" who ensures operational excellence to Global Mobility Programs.
Tosin subsequently undertook contractual roles as a Global Mobility Specialist and Lead Consultant before launching her own Expat Consultancy providing a wide range of Expertise and Project Delivery. Tosin's specialism is the centralisation of the Change Management, Compensation Analysis, Global Mobility Function, HR Transformation, Stakeholder Engagement and Talent Management.
Also, received an award for innovation in October 2023. This focus on delivery has seen Tosin awarded with a Recognition Award for Operational Excellence whilst at BP alongside working with the runner ups for FEM EMEA EMMA Of The Year in 2014.
Tosin's outstanding reputation has seen her share her insights as an industry expert at numerous industry events and in 2019 Tosin was elected to be one of the Next Gen GM Steering Committee Members and also appointed a Global Mobility Ambassador and Contributor to Global Mobility Journeys.
Panel Speaker at the Forum For Expatriate (FEM) in 2021, 2022 and 2023. Also, a Judge for the EMEA EMMA Awards 2022 & 2023 and Relocate 2023.
ANDREW KELLY
Tax Partner
Owner, MoveAssist International
Step into mai-world:  an innovative technology platform that provides a single access point for all your mobility data and a secure, collaborative workspace for all talent mobility stakeholders.
TECH: Talent mobility software that's smart, simple and secure.
Talks about #moving, #relocation, #technology, #globalmobility, and #talentmobility
---
Eisha Karol
English Mastery for Global Professionals
 I help global leaders & managers represent their company in the best light by optimising their verbal English skills. 
Oxford University Innovation 
Corporate language training
Ex-RSC
VIRTUAL…
You are cordially invited to zoom-in via your device and using headset/buds w/mic to fully engage in the conversations, learn from experts, comment/question, build rapport and trust for a vibrant '24. 
Contact publisher@globalbusiness.media for the zoom-link. Cheers!
Serge Gorbatov, PhD
virtual from Madrid
Speaker: Top Workforce Management Voice
---
#career, #talent, #culture, #feedback, #performance
---
As a Talent & Leadership Strategist with 18+ years of experience across diverse industries and geographies, my passion lies in helping professionals and organizations realize their full potential by navigating complex human capital challenges. My approach is anchored in fast, yet rigorous execution, leveraging my expertise, and maintaining a strategic mindset to deliver impactful solutions.
With experience spanning the FMCG, oil & gas, pharmaceutical, educational, and NGO sectors, I have a proven track record of success in country, regional, and global roles. My specialties include Talent Management, Performance Management, Leadership Development, Executive Coaching, Talent Assessment, and Career Management.
As a thought leader and life-long learner, I write, speak, and teach about the complex issues of talent and human performance, simplifying them for my audience.
If you're interested in discussing talent management, leadership development, or collaborating on a project, just send a message.
Joseph McGuire
virtual from Dublin
Communications, Non-verbal facial "tells", Media Training
---
Facial Analysis Expert
Behavioural Negotiation Consultancy
Executive Interview Skills Mentoring
Communication Skills Sales Training
Author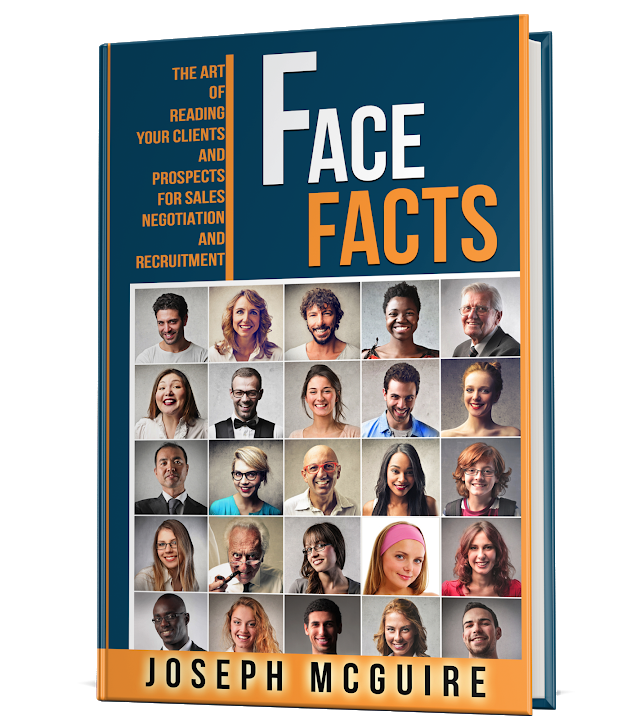 Doreen
Cumberford
virtual from Mexico
REPATRIATION: 
"RE-WIRE" YOUR HEAD 
 Today we shine a light on Repatriation and the life-reset that it can be!
https://www.linkedin.com/in/doreenmcumberford
We can sometimes sweep the dark side of expatriation under the carpet, but when we shine the light on it, the process is transformed!
---
I work with returning executives, accompanying spouses and families who have completed overseas assignments.
I help them recover and debrief from their last overseas experience.   
Re-entry can be a rough and rocky road, fraught with hidden expectations and tough choices.
Many suffer in silence, prolonging and postponing the terrific productive lives they could be enjoying 
I solve this! 
I help Returnees discover and articulate their next grand vision then take the building block steps towards it, helping them navigate their transition to create their next great adventure.   
Specifically, I help them move from reminiscing to reinvention. 
After living in seven countries over four decades, I have returned several times and to different home countries am intimately familiar with the process; trained as a coach and mentor to support and assist others.
Harvey Castro, MD, MBA
ChatGPT Healthcare Advisor
Physician with Executive MBA
AI in Healthcare Author Ex-CEO & Physician, aiding in AI's healthcare integration. Empowering physicians, patients, authoring the AI in healthcare revolution.
linkedin.com/in/harveycastromd
---
Talks about #healthcare,  #leadership,  #physicians,  #chatgpthealthcare,  #healthcareconsulting
---
Dallas-Fort Worth Metroplex
Natalie Forest, PhD
virtual from Hamburg
Learn more…let's connect
15:30      Closing keynote virtual from Mexico City
Steven Howard 
author of 22 books on Leadership 
Creator of Humony Leadership click/learn 
Biggest Voices in Leadership 2023
Mentoring Good Managers Into Great Leaders
Global Leadership Skills Development
Leadership Coach  
16:00    Pub Crawl  Canary Wharf
AUDIENCE  INFO
VIEWS / IMPRESSIONS
Source: LinkedIn
4,266       OCT 16 – 22
23,616        SEP 26  –   OCT 22
74,889          JULY 26 –   OCT 22
323,113        OCT 24 '22  –  OCT 22 '23
---
Can you imagine your logo and brand story being seen that many times?
Firms with an established Marketing Budget coupled with a strong desire to associate the logo/brand with our audience are already our advertisers or sponsors or member/subscribers in the GLOBALPressClub.
Additional audience/views/impressions from exhibition and distribution across GTVnetwork…
X/twitter 
FB 
instagram 
And more….
additional audience/views/impressions happen daily via US/global free access 365-7-24 resulting from connections sharing a program they like or other useful or interesting content. Those additional, valuable audience stats are hard to track.
Reach me to discuss things…
(+1) 619.787.3100 or use publisher@globalbusiness.media
And now here's a "deep dive" into  
Global Trade
and
Global Business
---
China is Still the "World's Factory"
The world's largest 11 exporters shipped out $12.8 trillion of goods in 2022, more than the rest of the world combined ($12.1 trillion).
The list is headed by China, with $3.6 trillion or 14% of total exports. The country has been the largest exporter of goods in the world since 2009.
The U.S. itself is the world's second largest goods exporter, with over $2 trillion annually.
Canada was the largest purchaser of U.S. exports in 2022, accounting for 17% of total exports, followed by Mexico, China, Japan, and United Kingdom.
T
op exports
 of the United States are refined petroleum, petroleum gas, crude petroleum, cars, and integrated circuits.
---
Top Gold-Producing Countries in 2022
Around 31% of the world's gold production in 2022 came from three countries—China, Russia, and Australia, with each producing over 300 tonnes of the precious metal.
| Rank | Country | 2022E Gold Production, tonnes | % of Total |
| --- | --- | --- | --- |
| #1 |  China | 330 | 11% |
| #2 |  Russia | 320 | 10% |
| #3 |  Australia | 320 | 10% |
| #4 |  Canada | 220 | 7% |
| #5 |  United States | 170 | 5% |
| #6 |  Mexico | 120 | 4% |
| #7 |  Kazakhstan | 120 | 4% |
| #8 |  South Africa | 110 | 4% |
| #9 |  Peru | 100 | 3% |
| #10 |  Uzbekistan | 100 | 3% |
| #11 |  Ghana | 90 | 3% |
| #12 |  Indonesia | 70 | 2% |
| – |  Rest of the World | 1,030 | 33% |
| – | World Total | 3,100 | 100% |
North American countries Canada, the U.S., and Mexico round out the top six gold producers, collectively making up 16% of the global total. The state of Nevada alone accounted for 72% of U.S. production, hosting the world's largest gold mining complex (including six mines) owned by Nevada Gold Mines.
Meanwhile, South Africa produced 110 tonnes of gold in 2022, down by 74% relative to its output of 430 tonnes in 2000. This long-term decline is the result of mine closures, maturing assets, and industrial conflict, according to the World Gold Council.
Interestingly, two smaller gold producers on the list, Uzbekistan and Indonesia, host the second and third-largest gold mining operations in the world, respectively.
---
Ranked: Oil Production By Country, in 2022
The U.S. has been the world's biggest oil producer since 2018 and continued its dominance in 2022 by producing close to 18 million barrels per day (B/D). This accounted for nearly one-fifth of the world's oil supply.
Almost three-fourths of US oil production is five states: Texas, New Mexico, North Dakota, Alaska, and Colorado.
We rank the other major oil producers in the world below.
Rank
Country
2022 Production
(Thousand B/D)
YoY Change
Share of
World Supply
1
 U.S.
17,770
+6.5%
18.9%
2
 Saudi Arabia
12,136
+10.8%
12.9%
3
 Russia
11,202
+1.8%
11.9%
4
 Canada
5,576
+3.0%
5.9%
5
 Iraq
4,520
+10.2%
4.8%
6
 China
4,111
+2.9%
4.4%
7
 UAE
4,020
+10.4%
4.3%
8
 Iran
3,822
+4.6%
4.1%
9
 Brazil
3,107
+3.9%
3.3%
10
 Kuwait
3,028
+12.0%
3.2%
11
 Mexico
1,944
+0.9%
2.1%
Total World
93,848
+4.2%
100.0%
---
Major Oil Producing Regions in 2022
The Middle East accounts for one-third of global oil production and North America makes up almost another one-third of production. The Commonwealth of Independent States—an organization of post-Soviet Union countries—is another major regional producer of oil, with a 15% share of world production.
Region
2022 Production
(Thousand B/D)
YoY Change
Share of
World Supply
Middle East
30,743
+9.2%
32.8%
North America
25,290
+5.3%
27.0%
CIS
14,006
+0.9%
14.9%
Africa
7,043
-3.5%
7.5%
Asia Pacific
7,273
-1.4%
7.8%
South & Central
America
6,361
7.2%
6.8%
Europe
3,131
-8.6%
3.3%
In the 1960s, the U.S. was experiencing its post-war economic boom. Consumer spending was driving swift economic growth, and a rising middle class led to increased demand for luxury goods like TVs and cars. In response to this rising demand, U.S. factories that had been essential to the war effort swooped in quickly, and domestic production began to thrive.
Around the same time, legislation that encouraged international trade was being passed through Congress. In 1962, President John F. Kennedy signed the Trade Expansion Act into law, allowing the American government to negotiate massive tariff cuts with other countries. This ultimately led to the Kennedy Round two years later, which was a series of trade negotiations that resulted in lower tariffs and reduced barriers on exports for developing countries.
Across the pond, Europe was going through its own series of changes in the 1960s. While Britain was the most important player in trade in Europe at the time, the country was also struggling to recover from the financial burden of the two world wars.
Simultaneously, European countries were also banding together in an attempt to balance power and eliminate hegemony within Europe. In 1960, the European Free Trade Association (EFTA) was created, creating free trade agreements between Austria, Denmark, Norway, Portugal, Sweden, Switzerland, and the United Kingdom.
1990: The Emergence of China
By 1990, the world's international trade landscape was on the cusp of dramatic change.
---
For starters, Britain's global trade dominance had dwindled further, and a newly united Germany had stepped up to pick up the slack. Germany's automobile industry started to expand rapidly around this time. In 1990, Germany exported 2.6 million cars worldwide, which was fewer than Japan shipped that year, but still enough to make Germany one of the most important trade hubs at the time.
1990 was also around the same time that China was starting to emerge as a global leader. The country's economy had been picking up steam over the previous decade, thanks to a series of reforms brought on by then-leader Deng Xiaoping that were created to encourage foreign investment and boost international trade.
This new focus on economic growth in China spurred the rapid expansion of free trade zones in the country, which granted certain areas special liberties on importing and exporting goods.
Throughout the 1990s, China's economic prosperity continued, and its role in international trade became increasingly significant. Finally, at the end of the decade, China became a member of the World Trade Organization, giving the country an unparalleled opportunity to establish itself further as a major global trading partner.
---
2020: A New World Order
By 2020, China had overtaken the U.S. as the world's biggest trade partner. But as the country's influence grew, so did tensions between the U.S. and China.
---
In 2018, the Trump administration set tariffs on more than $360 billion in goods, in an effort to encourage Americans to purchase domestic products.
In response, China set its own tariffs on more than $110 billion worth of U.S. goods.
The conflict is still ongoing, and so far, there's no clear winner in sight.
The tariffs and trade barriers have hurt both countries, and with bilateral trade sputtering, many are left wondering if the peak of globalization is well behind us.
Visualizing Top Economies in the World
According to a recent report from Goldman Sachs, the balance of global economic power is projected to shift dramatically in the coming decades.
In the graphic below, we've created a bump chart that provides a historical and predictive overview of the world's top 15 economies at several milestones: 1980, 2000, 2022, and Goldman Sachs projections for 2050 and 2075.
Projections and Highlights for 2050
The following table shows the projected top economies in the world for 2050. All figures represent real GDP projections, based on 2021 USD.
| Rank | Country | Real GDP in 2050 (USD trillions) |
| --- | --- | --- |
| 1 |  China | $41.9 |
| 2 |  US | $37.2 |
| 3 |  India | $22.2 |
| 4 |  Indonesia | $6.3 |
| 5 |  Germany | $6.2 |
| 6 |  Japan | $6.0 |
| 7 |  UK | $5.2 |
| 8 |  Brazil | $4.9 |
| 9 |  France | $4.6 |
| 10 |  Russia | $4.5 |
| 11 |  Mexico | $4.2 |
| 12 |  Egypt | $3.5 |
| 13 |  Saudi Arabia | $3.5 |
| 14 |  Canada | $3.4 |
| 15 |  Nigeria | $3.4 |
A major theme of the past several decades has been China and India's incredible growth. For instance, between 2000 and 2022, India jumped eight spots to become the fifth largest economy, surpassing the UK and France.
By 2050, Goldman Sachs believes that the weight of global GDP will shift even more towards Asia. While this is partly due to Asia outperforming previous forecasts, it is also due to BRICS nations underperforming.
Notably, Indonesia will become the fourth biggest economy by 2050, surpassing Brazil and Russia as the largest emerging market. Indonesia is the world's largest archipelagic state, and currently has the fourth largest population at 277 million.
---
Top Economies in the World in 2075
The following table includes the underlying numbers for 2075. Once again, figures represent real GDP projections, based on 2021 USD.
| Rank | Country | Real GDP in 2075 (USD trillions) |
| --- | --- | --- |
| 1 |  China | $57.0 |
| 2 |  India | $52.5 |
| 3 |  US | $51.5 |
| 4 |  Indonesia | $13.7 |
| 5 |  Nigeria | $13.1 |
| 6 |  Pakistan | $12.3 |
| 7 |  Egypt | $10.4 |
| 8 |  Brazil | $8.7 |
| 9 |  Germany | $8.1 |
| 10 |  UK | $7.6 |
| 11 |  Mexico | $7.6 |
| 12 |  Japan | $7.5 |
| 13 |  Russia | $6.9 |
| 14 |  Philippines | $6.6 |
| 15 |  France | $6.5 |
Projecting further to 2075 reveals a drastically different world order, with Nigeria, Pakistan, and Egypt breaking into the top 10. A major consideration in these estimates is rapid population growth, which should result in a massive labor force across all three nations.
Meanwhile, European economies will continue to slip further down the rankings. Germany, which was once the world's third largest economy, will sit at ninth behind Brazil.
It should also be noted that China, India, and the U.S. are expected to have similar GDPs by this time, suggesting somewhat equal economic power.
As a result, how these nations choose to engage with one another is likely to shape the global landscape in ways that have far-reaching implications.