VIP 
INVITATION
 .
ASIA-PACIFIC  LIVE broadcast  
9am March 8 Perth, Singapore, HK, Shanghai, Taipei, Manila; 
10am Tokyo, Seoul; 
12noon Sydney, Melbourne; 2pm Auckland  
LIVE from L A March 7 5pm, Texas 7pm, DC 8pm 
INTERNATIONAL WOMENS DAY 
#breakthebias
Hello, this is Emiko from Japan. We provide professional services customized to aid in a successful transition to Japan such as pre-assignment programs, home finding, and various other services to make life in Japan comfortable. If you are relocating to Japan and looking for place to live or any help with all aspects of your relocation, you don't want to miss us. There is nothing more rewarding than helping our clients happy.
My role is as a CEO of a leading relocation company for international customers, my goal is to provide one stop solutions to the seamless relocation to any destination in Japan. I welcome any challenges and requests to tailor new style of relocation services meeting needs and satisfaction of our customers.
I have been holding a concurrent post as a Director of international leasing and management division in Maeda Real Estate which is a group company of All Japan Relocation. This experience enables me to provide professional advise in even the local market in real estate region. I believe that over 20+ years of my experience in real estate market (for expats) means a lot to create my career. And my journey still continues.
In my personal time, I love to read and think about house decoration and organizing the house. And I just started instagram. Follow me emikoelegance Sorry it's all Japanese.
Robyn Vogels
St Kilda (Melbourne) Victoria, Australia
International Relocation Specialist – Project Management – Global Network and Author
info@personnelrelocations.com.au
We simplify the process of relocation to make it comfortable and hassle-free at an affordable price. With excellent care and the right guidance, Personnel Relocations can help you make the right start in Australia. Founded in 2008, we are committed to provide a level of relocation support to everyone.
Stephanie Aker GMS-T
Chicago
Dynamic relationship management professional offering 20+ years of experience leading key growth initiatives in the global mobility, real estate, hospitality, tech and telecom industries. Known as an expert in delivering innovative, reliable, cost-effective solutions and enterprise sales strategies that drive business growth in a fast-paced environment. Competitive and data-driven with a proven track record reflecting strong leadership experience that builds and leads motivated teams. Highly praised for work ethic, decision-making and communication skills, and ability to exceed key performance metrics.
Steven Howard
Mexico City
calienteleadership.com  
Mentoring Good Managers Into Great Leaders
Expert Global Leadership Skills Development, Education
Leadership and New Manager Coach
Leadership Wellbeing
Author of 21 Books
Book Coach
Dr Lynn Schmidt
Boise, Idaho
My New Book …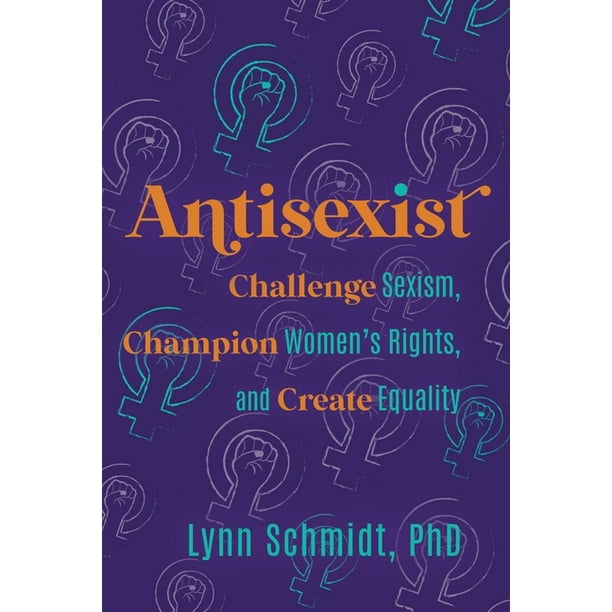 It's time for all of us to become antisexist by challenging sexism, championing women's rights, and creating equality.
Let's create a more equitable world for women and girls.
Award-Winning Author; Intl Keynote Speaker; Executive Coach; Leadership Consultant
 #coaching  #leadership #womensrights  #professionalwomen  #diversityandinclusion
David Edick, Jr.
San Diego, California
My background and my passion for productive human connection drives me to build bridges to opportunity. My goal is to facilitate profitable development and education through mutual understanding. I help leaders, investors and stakeholders understand the world around them – empowering individuals through knowledge and shared multi-dimensional reasoning.
My experience includes strategic analysis, political risk analysis, investment banking, business development, supply chain management, drug development, international food trade, international relations, government relations, and organizational leadership at startups and turnarounds – in the commercial and nonprofit worlds.
My fields of interest include energy, oil & gas, Russia, commodities, portfolio & direct investment, water, earth sciences, geopolitics, and homeland security.
I have lived and worked abroad, and have extensive experience in Russia and Mexico.
click
David Welch GPHR, CRP
Arkansas, USA
Relocation, Real Estate, Global HR, Consulting, Entrepreneur
Credentialed international HR professional with strong operational experience and people management skills for over 20 years. Demonstrated success in establishing global teams and effectively working across cultures. Senior manager for global mobility policy and process; unique perspective from working as Big 4 consultant and as in-house employee for major multinational corporations. Relocated around the world with family; empathetic of expatriate/assignees concerns.
Specialties: Global Professional in Human Resources (GPHR), Certified Relocation Professional (CRP), Global Mobility, Relocation, Expatriate Administration, Employee Relations, Vendor Management, Immigration, Technology systems, Project Management, International Human Resources, Global Human Resources
Mireille Toulekima
Perth, Australia
Award-Winning Global Entrepreneur/ Engineer; Thought-Leader; STEM & Energy Expert; 
TOP 100 Female executive oil&gas Africa; G100 Global Chair Engineering;
Beverly LW Sunn
Hong Kong / Shanghai
Founder & President
ASIA PACIFIC PROPERTIES LIMITED
Beverly L W Sunn is Founder & President of Asia Pacific Properties and Asia Pacific Mobility, where she pioneered the idea of representing the tenant in a region where the business of real estate has typically been about concrete and steel and capital value.
She is also Chairman of OKAY.com, considered to be Hong Kong's fastest-growing real estate agency platform.
Headquartered in Hong Kong with offices in China – Shanghai, Beijing and Guangzhou – her companies provide client-focused commercial and residential real estate services, the latter of which are combined with high-touch relocation programs.
Beverly's professional career spans more than 30 years in the U.S., Hong Kong and China, over which she has served on the boards / councils for Luxury Portfolio International (LeadingRE), NAI Global, and Worldwide ERC as well as participated in several international conferences.
Recently, she spoke at the SOAS China Institute of the University of London.
As one of the first American female entrepreneurs to establish a real estate and relocation firm in this region, she was the first (and only) woman to serve as President of the American Club Hong Kong. She is a founding member (2004) of the 'Woman of Influence' Conference, which is now held annually by the American Chamber of Commerce of Hong Kong, and a former board member of the Hong Kong chapter of the International Woman's Forum (IWF).
In Shanghai, she is the Founder of Friends–Shanghai Symphony Orchestra after serving on the Ladies Committee of the Hong Kong Philharmonic Orchestra for a 15 year period.
In the fall of 2012, Beverly was appointed to Thomson Reuters Founders Share Company Board of Directors, whose members are experienced and pre-eminent individuals from the worlds of politics, diplomacy, journalism, public service and commerce
Melinda Stallings
SHRM-SCP, CPPC
"The POSITIVE Consultant"
Sedgwick – Texas Leadership Development Consultant
#change, #leadership, #communication,
#positivepsychology, #positivepowerfulwomen
AUDIENCE REACH  ​/  AUDIENCE  PAGEVIEWS  ​
151,916  Jan1'20 thru Jan26'22
WHERE FROM? 
60% US and Canada; 20% Europe; China/HK 5%; India 4%; Singapore +Indo +Japan +Taipei +Manila +Viet 3%; LatAm/Carib 3%; Dubai +TelAviv +Saudi +Tehran +Beirut +Cairo +Iraq +Pakistan 3%; Aus/NZ 1%; SouthAfrica 1%.  
HISTORY
https://globalbusinessnews.net 1.2 million+ audience pageviews since '03
  (infosource GoogleAnalytics)
Yes, we are the
 LINK-MAKERS™
  Connect… 
You are cordially invited into the room, get comfortable, be introduced, speak, exchange ideas, provide your contact details, learn something new and stimulating and useful to your business. 
Develop your business network with people
who can help you
toward achieving your objectives.