Ed Cohen
Editor/Publisher, Broadcaster & Moderator
(+1)619.787.3100  publisher@globalbbusiness.media
---
GlobalBusiness Conference
Talent Leadership
Produced "live" and broadcast July 31, 2023
Effective OnBoarding, Recognition,
Psychological safety at work,
Happiness, Values
Networking/Engaging/Feedback
Tatyana
St Germain
Milwaukee
I help HR Leaders, People Managers & Business owners confidently select, engage and retain GREAT people.
How?
By providing relevant & actionable insights into their candidates, employees, leaders & teams with psychometric assessments – developed and validated by industry leaders.
Effective OnBoarding differentiation from competitors is paramount, and it starts with a winning recruiting strategy.
Paul  Falcone
(www.PaulFalconeHR.com)  Mobile: 310-795-4581   Email: PaulF@PaulFalconeHR.com     amazon.com/author/paulfalcone
LA, Chicago, Global
Paul is principal of Paul Falcone Workplace Leadership Consulting, LLC, specializing in management & leadership training, executive coaching, international keynote speaking, and HR advisory services. He is the former CHRO of Nickelodeon and has held senior-level HR positions with Paramount Pictures, Time Warner, and City of Hope.
Paul is the author of a number of bestselling HarperCollins Leadership and American Management Association books, many of which have been ranked as #1 Amazon bestsellers and translated into six languages.
He is a certified executive coach, a long-term columnist for SHRM.org and HR Magazine, and an adjunct faculty member in UCLA Extension's School of Business and Management. He is an accomplished keynote presenter, inhouse trainer, and webinar facilitator in the areas of talent and performance management, leadership development, and effective leadership communication.
Kim  Congdon
Herbalife Nutrition
A $5 billion global wellness and nutrition company with operations in 94 countries, 90,000 nutrition and fit clubs, #1 brand in the world in meal replacement shakes.
LA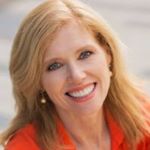 Transformational Leader and Human Resources Executive
My personal brand is
Pᶾ 
the power of People, Performance and Profit with a reputation for creating environments where optimism, accountability and enthusiasm is contagious.
My strengths include an ability to readily engender trust and resolve complex issues, with thoughtfulness and creativity. I enjoy working in challenging roles in dynamic organizations where my skills, abilities and experience contribute to the success of short and long term business outcomes.
Areas of expertise: organizational development, strategic planning, change management, leadership development, executive coaching, employee engagement, talent development, talent acquisition, HR infrastructure and digital transformation, employee communication, employee relations, labor relations, compensation and benefits, safety, compliance
Steven Howard
Mexico City & LAmetro
Gold Medal for 
Humony Leadership 
In awarding Humony Leadership a Gold Medal, the Nonfiction Authors Association called the book "a significant work with an important message.  Read or download the press release on this significant industry recognition: Gold Medal for Humony Leadership
Ali Shami
Seattle metro
Founder, President, CEO @ FTD Global; X-Boeing Sr. Manager; Author, Board Advisor, Public Speaker, Musician
I am an early retiree from Boeing doing work now that I will never retire from.
I am a life-long learner, resilient, self-motivator, hard-worker who works smart, clear thinker, and limitless individual who loves to help people! 
I enjoy public speaking, coaching, mentoring, and creating new things but absolutely love to help people discover their true potential and enjoy surprising myself of what I can do and be.
"Speak with Love,
or Love in Silence". 
Ask me about my life journey from being a civil war survivor into a successful American.
I am grateful, always!
Gary Saenger
(661)284-3818    ext. 102
Gary L. Saenger is Founder and President of Saenger Associates. His combined business vision of quality and commitment, with the zest of an entrepreneur, is the driving force of the firm. At the founding, he brought with him many years of experience in executive recruiting and management consulting as President and Executive Vice President for top firms in the field. Previously he held senior management positions with Security Pacific Corporation, Citibank and American Hospital Supply Corporation.
Specialties: Executive Recruiting $100K+ Positions
Saenger Associates specializes in high quality, executive placements for the long-term success of our clients. We work with companies who set demanding requirements when launching a candidate search. In turn, we respect their needs with an uncompromising commitment to superior results. To this end, the founder manages each and every search to maintain a level of personal attention that is unprecedented in our industry.
Philip Berry
Fort Lauderdale, Florida
Too many people approach career development as the job of the corporation and they don't take joint responsibility for managing their career in a manner that is strategic.
Take Charge: 
Here are 5 Personal Brand Strategies to enhance your career growth, ongoing development
Eva Klevås
Malmo, Sweden
Senior Advisor, 
Talent Development, People & Culture,
HR Analytics | Leadership, 
Efficiency,
Board Professional,
Public Speaker
---
SUMMARY
I am a highly experienced HR professional with 25 years of expertise from HR in both local and international environments. Throughout my career, I have worked as both a specialist and at executive levels, gaining extensive experience in building, implementing, and managing all HR-related processes. However, my true passion lies in the analytical part of HR and in the area of talent management and how companies can get the best out of their employees.
I possess knowledge within all HR areas, but my strength as a leader is in developing companies to the next level. Whether it's creating structures or finding new ways of working, I have a proven track record of success.
Working with several countries and having people reporting to me from three different continents (Americas, Asia, and Europe), I have extensive knowledge of different cultures and a deep appreciation for diversity.
Currently, I am the Owner/Consultant of Klevås Consulting AB, a role I have held since December 2019. In this capacity, I provide consulting in people, culture, and management to both global groups and smaller local companies.
My focus areas in consulting encompass a wide range of HR and organizational development topics, including Company and strategies within People & Culture, HR Analytics, competence development, performance management, talent management, company culture, change management, employer branding, coaching, organizational development, employee engagement, leadership, and company efficiency programs. I have also supported companies with headcount reduction and individual coaching.
---
---
I have since autumn had the pleasure of being a mentor via WILMA, Lund University for two fantastic students. They have now finalized their studies in Lund and my time as their mentor is finalized. Thank you for the great discussions we have had. I have very much appreciated them.
Being a mentor is not only about sharing what I have learnt during the years since I started working, it has also been an opportunity for me to learn. I especially appreciated our discussions about talent management and the future and development of AI and ChatGPT. It has been an honor and a true pleasure being their mentor.
I had my first mentor as a student many years ago. It was one of the best decisions I have taken.
Being a mentor myself, is a way of paying forward what I got. It is a fantastic experience!
Thank you YingYu (Donna) Lee and Anika Kreisbeck-Apert for having me as your mentor.
Psychological Safety ….and what can we do to improve it?
Happiness is something almost everyone wants, even if this is sometimes hard to define or achieve.
This infographic differentiates happy people from others by depicting 10 things that happy people do differently.
Which of these 10 do you consider most closely tied to happiness,
do these 10 items align with the happiest people you know?
(And I hope you have a happy day today!)
Our favorite CHARITY findneurohelp.org
From all revenues
we are able to continue to expand building awareness
of the charity
across the business community.
Please become a member of
GLOBAL PRESS CLUB ™  click to learn about the 11 tangible benefits and the SWEETNER…
You win 11 ways  … and the charity wins, for sure.
So thank you for considering.
Watch
click the link to watch a program, learn about
medical scientific research underway about Parkinson's
and other neuro-based afflictions.
Learn about us… advertise your Brand and it's culture…tell the world. Discuss with Ed (+1)619.787.3100
AUDIENCE VIEWS 
    8,415  May 22 – June 20 … +131% previous 30 days
  23,177   January 1, 2023  –  June 5, 2023
233,455   January 1, 2020  –  June 5, 2023; launched GlobalTVtalkshow early 2020
562,914   January 1, 2015  –  June 5, 2023; joined Google Analytics 1 January 2015
---
 AUDIENCE  SOURCE 
January 2020 thru 5 June 2023
1,  US     2,  LONDON/UK     3,  SHANGHAI, BEIJING + HONG KONG      4,  INDIA     5,  CANADA
6,  AMSTERDAM + ROTTERDAM     7,  MANILA     8,  PARIS     9,  SINGAPORE
10,  RIO + SAO PAULO     11,  DUBAI / UAE     12, ITALY     13, AUSTRALIA
14, IRELAND     15, ISRAEL     16, JAPAN     17, AUSTRIA     18, SWITZERLAND
19,  SOUTH KOREA     20,   PAKISTAN
audience infosource: GoogleAnalytics