Ed Cohen, Conference Developer & Moderator
APRIL 26
Will the
BLACK SEA turn RED?  
… be a Global Voice 4Change™
---
Global talent living / working in so many different places; learn how to do GLOBAL PAY.
How should today's leaders track the impact of their decisions?
Health and WELL-BEING in the workplaces… absolutely key!
Using SOCIAL MEDIA during a crisis. Got a new idea?
I will be asking the thought-leaders to talk-about-it? What say you?
---
What's the role of
  BLUE  OCEAN
 and  E Q ?
---
PHILIP BERRY
has a lot to say about this 
BLUE OCEAN is a strategic planning methodology that enables you to increase innovation and profitability by identifying
1) new markets
2) customers
3) products and services
… it's a marketing strategy; "product innovations" so cool, scale fast, no competition, big profits.
EQ Emotional intelligence;   Understand your emotions, use/manage emotions in positive ways, relieve stress, communicate effectively, empathize with others, overcome challenges, and work to defuse conflict.
David Edick Jr
San Diego World Affairs Council
De-russification of Europe's natural gas supply – built on a deep relationship built over 2 generations – will be an immense challenge. The politically-expedited process will also produce unanticipated consequences with worldwide implications.
---
My experience includes strategic analysis, political risk analysis, investment banking, business development, supply chain management, drug development, international food trade, international relations, government relations, and organizational leadership at startups and turnarounds – in the commercial and nonprofit worlds. My fields of interest include energy, oil & gas, Russia, commodities, portfolio & direct investment, water, earth sciences, geopolitics, and homeland security.
I have lived and worked abroad, and have extensive experience in Russia and Mexico.
"LEADERS MUST RE-IMAGINE THEMSELVES AS LEADERS; Leaders must rethink and reset priorities… "
Mirela Marin
Toronto
Zynga
Connecting the world through games
---
ABOUT:  Proud of a progressive career with a wide range of mission-critical initiatives within market-leading organizations. Envisioning and spearheading leading-edge, global HR strategies by capitalizing on a strong business acumen and deep understanding of the big picture. Partnering with decision makers, vendors to align activities with corporate mission, while ensuring ongoing adherence to all regulations, policies, procedures.  
Dave Levine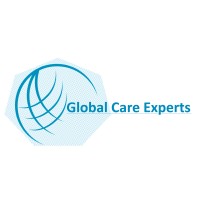 Minneapolis
 Global Care Experts (click it)  serves organizations with evidence-based assessments and valuable data, as well as responsive access to local care around the globe, netting the results our customers desire.
Barbara Boldt
Detroit
E
xecutive Coach helping Executives/Directors whose first language is not English develop the leadership communication skills they need to be effective in their roles; Keynote Speaker
bb@boldtglobal.com  810.877.2818
click logo
Bindu Menon
Mumbai India
  bpcreatives.com 
Empowering global organisations and relocating expats to succeed in doing business with India.
"When Edwin B Cohen invited me to be a speaker on his talk show on Tuesday, March 8 to celebrate the International Women's Day, around the subject of gender bias, I smiled and agreed. I smiled because India is all about #genderbias. It is in-your-face in your everyday lives, in every state, every city, town and village in my country. I am not going to shy away from this truth.  But the most amazing thing about India is that we are always changing. We are always evolving. We are always achieving. India is in a significant phase of transition which is evident in every aspect of life – from education, to career, to technology, infrastructure, travel, media, innovation, fitness, sports, social life and much more. This has spurred a revolution of sorts in the country, breaking down barriers, breaking biases and moving towards transformation at an unimaginable speed and magnitude that is making the world look at us with a lot of interest.  Allow me to share simple insights from real life, about the change I see, about the dynamic shift in mindsets, the impact it has on the society and most importantly on the women in my country."
Emily Bron 
HOW TO LIVE 

or WORK
or

RETIRE ABROAD
Emily Bron, Owner and Advisor, International Lifestyle Consulting

1.   I'm  EMILY BRON
2.  How I Define International Lifestyle?
"International Lifestyle Consulting is helping to find the best matching destination, create a personal plan and customized solution for the best place for life, work and retirement abroad.
Emily
 Bron seamlessly transitions you to live your life overseas.
Where? Several examples are Mexico, Belize, Costa Rica, Panama, Portugal, Spain, Italy, Greece, and many more countries in Latin America, Europe and Asia. 
Emily

 Bron is an Advisor of the Hexedes Global Relocation company (UK), representing Toronto Canada and connected with a developed network of around 60 professional Advisors in many countries of the world.  
Mike Hibberd
Founder & CEO
London
Making Global Mobility data and payments simple.
YES, we are LINKMAKERS™
LEARNING   ABOUT
GLOBALTVtalkshow.com GLOBALBusinessnews.net link to our youtubechannel; 400+ broadcasts have been produced, exhibited, distributed since launch Spring 2020 as a result of pandemic "crashing" our "live" conference business (24 years of activity…300+ live events developed, produced, financed, distributed).
AUDIENCE REACH / AUDIENCE PAGEVIEWS  168,932 between January 1 '20 – April 12 '22;
example of "penetration" 1,892 pageviews average weekly January 1 '22 – March 19 '22. (info  GoogleAnalytics)
WHERE's the audience located?
60% US/Canada; 20% Europe; China/HK 5%; India 4%; Singapore +Indo +Japan +Taipei +Manila +Vietnam; 3% LatAm/Carib; 3% Dubai +TelAviv +Saudi +Tehran +Beirut +Cairo +Iraq +Pakistan; 1% Australia/NZ; 1% SAfrica
(info by GoogleAnalytics)
BROADCAST HISTORY since '03 founding of the https://globalbusinessnews.net 1.2 million+ audience pageviews (info GoogleAnalytics).
CHARITY:
From all proceeds (ad space, conference registrations and sponsorships, consulting fees and from memberships) we very actively support FINDneuroHELP.org … a 501c3 IRS recognized charity. Check-it-out. Sole Purpose of the charity: Helping people (patients and family) impacted by Parkinsons, Alzheimers, Dementia, MS, ALS. Yes, check-it-out. GlobalTVtalkshow.com + GlobalBusinessnews.net create awareness of the good works of FINDneuroHELP.org …including by providing media exposure 24/7/365 frequent guest-speaking on our various talkshows. Doing this leads to direct business intros to Director / coFounder, Mark Colo, a current Parkinsons patient.
GlobalTVtalkshow™ on the GlobalBusinessnews.net produce/host + distribute the fast-growth tv series, MEDICAL/Health & Well-Being  TVtalkshows™ … conversations with research scientists and Doctors about the pandemic, vaccines and how they work and why some do not … (click) https://lnkd.in/gmmMn3TR see 1 sample program. look at findneurohelp.org
It's a true win/win!
#findneurohelp #parkinsons #alzheimer #dementia #mediatraining #globaltvtalkshow #managementconsulting #relocationexperts
contact Ed and discuss the yes/no about having your own tv talkhow series, produced and hosted and managed by Ed   (+1)6197873100  text/voice or email publisher@globalbusiness.media
Join GLOBAL PRESS CLUB to achieve the best deal in town; guaranteed.