Becoming a
GLOBAL VOICE 4 CHANGE™
Become involved in the next edition SEP 1st starting 8am Pacific... contact Ed publisher@globalbusiness.media
ANDREW ELLIMAN will attempt to swim the English Channel for charity and also for very personal reasons
https://www.ags-relocation.com

Andrew's task is to bring attention to the plastics and other "stuff" in the ocean.
Follow Andrew's quest to face his fear of Swimming; he has learned to swim and now is taking on the mammoth task of swimming the English Channel.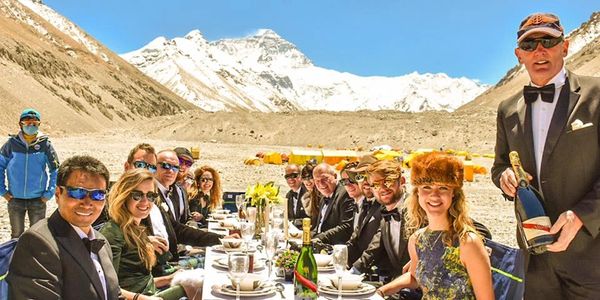 Hosting the World's highest dinner party in 2018…on Mount Everest!
DR NATALIE  FOREST, PhD
Revolutionary Transformational Mentor
"When we respect ourselves and we respect each other,
then we all can succeed and be happy."
Be The Spark
That Lights Up The Room
Denise O'Malley
Reformed
Health Insurance
Agent
turned
Healthy
Living
Maestro
A Practitioner-Driven Approach to Workplace Wellness
IRMA  V  BALIAN
PROTOCOLS ..now more important than ever
LUCY RUTH
Author,  Motivational Speaker,  Youth Mentor and CEO
linkedin.com/in/lucy-r-b546b113
Experienced Author and a Speaker with a demonstrated history of working in the events services industry. 
Keynote Speaker at Welland Multicultural Society for black history month 2019
KEN  SOMERS
https://www.linkedin.com/in/kensomers
Globally-tested Human Resources executive and practitioner. Coaching and/or mentoring Business Leaders and HR Practitioners who seek to increase their impact and influence on their teams and organizations.
AUDIENCE  PAGEVIEWS
GlobalTVtalkshows™  via globalbusinessnews.net
117,692 from July 16'21 back to March/April'20 the startup;
37,744 between Jan1'21 – July16;
5,294 during June'21.
---
AUDIENCE DISTRIBUTION 100+ countries;
65% US; 5% Canada +LatinAmerica; 20% Europe; 9% AsiaPacific; 1% MEA.
---
(infosource, GoogleAnalytics)
---