the  newspaper 
Join, subscribe $1/day x365, be an annual member
.  WHY? Every month business intros, speaking roles+. Receive immediate professional public relations coaching, ad placements, article placements, interviews on radio/tv. Personal professional care 365days. Get details 
What makes a rock-solid resume in the red hot '22 talent market? At www.theabreofirm.com Elisabeth Constantin answers these questions+ for our clients.
Proposed: Combine CHRO + C I O + IT It's about PEOPLE+ messagws feedback better dialog with remote / hybrid build relationship what people do every day talking to ME?
covering the events, news & info
May 17-18-19
Look at Industry Vertical Panels May 18, 1:30 – 2:30pm ET; see all faculty  
Review: SHIPPING INDUSTRY CHALLENGES
Jeff Wangler, CEO,
Shipping household goods internationally continues to be a challenge. Port delays, container imbalances, hauler issues, and protests in certain locations have led to an unprecedented shortage in available containers. Longer booking and delivery times, delays, cancelled services, and increased pricing continue to plague the industry as it works to combat the challenges. Aires' CEO, Jeff Wangler, has served as U.S. President of the Overseas Shippers Association (OSA) throughout the pandemic and for more than 12 years. Jeff also worked at the Port of Baltimore for a steamship line in the early 1980s.
Major problems for '22 summer season?
Jeff Wangler:    There has been and continues to be a "perfect storm" that has plagued the shipping industry. These problems began before the pandemic, but COVID-19 has turned a tough situation into an unprecedented challenge, but I look at any problem as an opportunity to excel, and this is an area where our independence really helps us shine. We all know the general problems, but the specifics can be tough. A few examples I heard from OSA leaders in EMEA:
A German freight forwarder noted that steamship lines have made as many as 30 changes to just one routing; they also noted doubled transit times for reasons such as ships not calling the port or discharging a container at another port that wasn't the final destination.

Vessels are waiting 1-3 weeks to get into many ports. 




---

There are 600,000 containers waiting to exit Busan and 1.4 million containers waiting to exit the Shanghai port. The Shanghai, Xingang/Tianjin, and Ningbo ports are working approximately 40-50% of the time, with hundreds of vessels waiting in front of them.

Some China ports are closed due to China's Zero COVID policy; there are reports Hong Kong may shut down as well.
So, is the situation better or worse than it was a year ago?
There was a spirited debate between OSA members on this issue, and while some felt we might "see daylight" at year-end, most were much more pessimistic and believe this may continue on into next year. I am among those who believe that.
One bit of good news is that we have seen some rates come down in the past couple of months, but this has been lane specific. We constantly seek the best routings, but obviously we first seek available space and then search for the best rate; the pressure to seek space first could remain for quite some time. We are thankful that we have been a member of OSA for many years. They are the largest household goods booker in the world, and this power is very helpful.
Has the situation in Ukraine affected shipping?
Yes, at least on a localized basis. A German OSA member noted that 50% of drivers in Poland and Germany are Ukrainian, and many of them have returned to Ukraine to fight. This has led to a driver shortage in those countries.
What can clients do to mitigate as many of these issues as possible?
We've been saying this to everyone: Book early and book often. In the past, clients have waited to book their shipments until an employee's home was under contract. With the shifts in the housing and household goods shipping markets, this is no longer advisable. We recommend that clients initiate new relocations as soon as possible (6-8 weeks prior to the start date is ideal) and avoid date changes and cancellations.
As an independent freight forwarder and member of OSA, we have preferred status with the leading shipping partners around the world. We are often able find solutions that others cannot. However, moving mountains isn't feasible in the current landscape.
Strong planning and proper guidance/advice to your employees is critical to success.
Aires remains well positioned with our partners and clients to address shipping challenges, and we look forward to weathering this storm with them.
Maryann Hrichak recently hosted
TECH WOMEN International
in San Francisco and Silicon Valley
New talent planning using mobility;
Reducing distance between mobility, talent planning
by Olivier Meier,
A succession of international crises and fundamental changes in mobility patterns are prompting organizations to rethink their talent mobility models. Employee-driven mobility is overtaking company-sponsored moves at a time of talent scarcity and new upskilling requirements. Employees are increasingly willing to market themselves globally, request internal gigs and leverage new work setup options (e.g. remote working.)  This is leading organizations to re-focus their talent mobility efforts on talent development and attraction + retention.  This shift will be successful only if organizations can link mobility to the questions of skills and employability. It will require a new partnership with mobile employees as well as comprehensive wellbeing support. The questions of the relevance of mobility programs and the employee experience will also be at the forefront.  Companies that can build a consistent value proposition addressing these trends will have relatable and successful mobility programs."
Reduce distance between mobility and talent planning.
Which strategies do HR leaders believe are most impactful in closing skills gaps?
42%  Target learn: tailor upskill/reskill identified skill gaps
39%  Facilitate experiential learning using developmental moves, rotations,
short-term projects, internal gigs
37%  Offer external opps: facilitating assignments with partners
suppliers, customers, JVs, etc.
37%  Buy skills: hire new talent required skills (intl hires,
local foreigners)
35%  Transfer skills: assignments to build host workforce; also
multidisciplinary teams
30%  Borrowing skills: international gig workers
MEDICAL-TVtalkshow interviews world-renown research scientist
UC Irvine geneticist Emiliana Borrelli, PhD
Dr Borrelli was awarded the title of Knight in the Order of the "Légion d'Honneur," the most prestigious civilian honor given by the French government.  Dr Borrelli is the Chancellor's Professor in microbiology & molecular genetics — renowned for her studies on the neurotransmitter dopamine and its role in brain diseases, movement disorders and addiction. This relates to Parkinson's Disease, schizophrenia and addiction.
De-Polarize
Workplaces 
Alexandria, VA — Research conducted by SHRM shows the conclusion is clear: Work environments today are powder kegs of us-against-them toxicity.  Addressing the urgent need for empathy and respect, SHRM is partnering with Moral Courage College to distribute an innovative inclusion program, Diversity Without Division. It is informed by the science of how to unify people in tense times. Diversity Without Division participants gain the skills to: Build trust with those who have dramatically different opinions. Create common ground and not just seek it. Reduce anxiety during disagreements. Ask questions that are sincere rather than judgmental. Listen to understand instead of to win.
Says Johnny C. Taylor, Jr., SHRM-SCP, president and chief executive officer of SHRM, "It equips people with the tools to heal our deepest divides—as well as our ourselves."  For more  moralcourage.com/companies.
 SHRM 300,000+ HR and business executive members in 165 countries; impacts the lives of more than 115 million workers and families globally.
Here's Romania-based
DENISA GORAN
Social Media Specialist & Brand Strategist
How to unlock your true 
POWER of INFLUENCE
Author
DR. LYNN SCHMIDT
Antisexist   new book
Intl Keynote Speaker; Exec Coach; Leader Consult
It's time for all of us to become antisexist by challenging sexism, championing women's rights, and creating equality.  Let's create a more equitable world for women and girls.
Trippel Survey: Clients Most Satisfied in "Industry"
…click and read all about it
1.   I'm  EMILY BRON
2.  How I Define International Lifestyle?
The DC office of #mayerbrown has had "Making the Case for Kids" as a priority for many years, under the leadership of Dan Masur and Raj De, and I am thrilled to continue to establish our contribution to the children of the Washington DC community.
They are the future, and if we can make it easier for them to succeed, help them establish their own leadership – well, nothing better than that.
We are committed to advocating for social justice and furthering equity for all members of our community
.
That's why we're proud to be named a
Children's Law Center
 Champion for Children winner for the fifth consecutive year!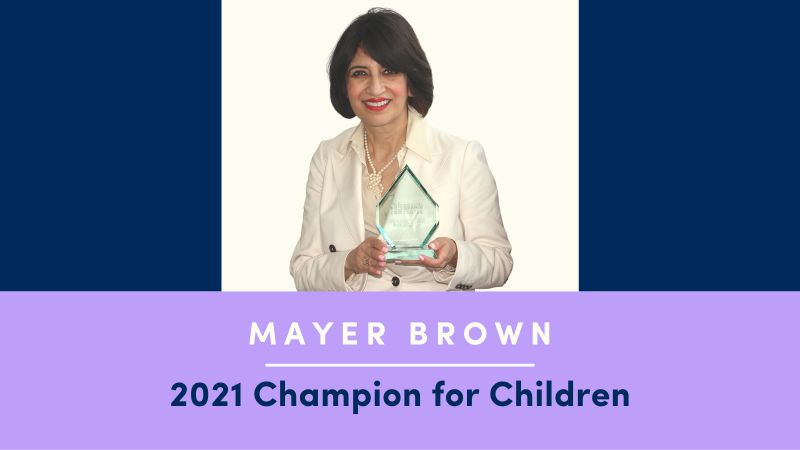 new realities
source via Horst Gallo on LinkedIn (thank you)
GlobalBusinessnews is developing a business plan and preparing to produce a series of V I P conferences and you are invited to consider joining us as we meet/greet/learn from business people, including in London, in Paris and beyond…
 COMMUNICATOR AWARDS
Presented
By
 COMUNICATOR
Winners     
What's this about?
It's NOT about big talkers or about noisy people.
It is about people whose actions have created a CHANGE that became more meaningful going forward… and/or created or found a pathway toward a better way for themselves and many others.
From each of these people an "aura" of "can do" was created and then self-actualized.
To me, they are authentic communicators.
Yvonne Quahe Author, WHOSE CAREER? Yours, Mine, or Ours. 
Yvonne Quahe produced a masterpiece dealing with the dilemma of DUAL-CAREERS and INTERNATIONAL ASSIGNMENTS.  Readers will take-away insight and understandings, learn about how to think differently, and readers will receive practical guidance about life.  
Andrew Elliman
About 2 years ago Andy could not swim, indeed, he had a water phobia. But don't think bad, Andy has already climbed Mount Everest and then he was determined to conquer water. But not just any water, he decided to swim the English Channel. Can you imagine that?  He taught himself, with a coach assisting, how to swim and all things related …like breathing properly.  He walked into the Channel and began swimming and swimming and swimming. Then, he "received" a message …
Diane Ayres 
Pandemic and the economic and legal framework related enabled asset prices to rise, even skyrocket. Real estate, especially housing, was in the lead. While really good for some, for many relocatees that change made it hard if not impossible for them to buy a home, a norm for corporate transferees. So what would be the solution?  If possible, hang-onto the current home and rent it to coincide with the possible transferee assignment timeframe; and, become a home renter in the new location. 
Problem: How to manage the process?
Diane Ayres co-created a company that helps manage the rental process for transferees, Realtors, and Relocation Directors.
Mark Colo 
Mark was a successful transportation exec, based in southern California, had a young family, and a nice lifestyle. Then one day he was medically diagnosed having Parkinsons symptoms. So…now what. This is way too simplified: Mark, and others, co-founded a charity that would assist people impacted by NEURO disease, like Parkinsons or Alzheimers or MS or ALS. They would give advice and provide some comfort. FindNeuroHelp.org  is a recognized 501c3 charity.
Ken Somers 
A senior HR executive with decades of global experience, Ken Somers is now dedicated to helping business leaders and their teams diagnose and solve the challenges of managing… leading people. His belief: Being  passionate about delivering "answers for the real world."  Today, as a result of the pandemic, companies and leaders require the clearest of thinking available to help repair " communications… misunderstandings" between c-suite and the workforce.
Steven Howard 
Steven has decades of experience and now is the busiest ever… Mentoring Good Managers Into Great Leaders; providing Expert Global Leadership Skills Development, Education; Leadership and New Manager Coaching; Leadership Wellbeing; and Steven has already authored 21 Books and currently is busy working on #22. Taking all of this insight he is the "go to" Book Coach.
and introducing the COMMUNICATOR AWARDS Special Advisor,
Philip Berry,  President at Philip Berry Associates LLC. 
Philip was the recipient of the 1st COMMUNICATOR AWARD, presented in 2000.
I met Philip in Paris during 1999 where he was officed, managing global HR and managing 60 countries as a very senior exec with ColgatePalmolive.
Philip became a keynoter and thought-leader of the 1999 Paris-based GLOBAL HR CONFERENCE produced by GlobalBusinessnews.net.   Philip is currently avail to talk about 
#future, #persevere, #planyourdream, #lawofattraction,  #makeadifference